BAISHAN AWS WEEKLY UPDATE - December 11, 2020
白珊·安妮高中周讯 2020年12月11日
Baishan AWS is partnered with Annie Wright Schools (AWS) in Tacoma, Washington and prepares students for higher education abroad. Our Weekly Update is an opportunity for us to share all of the great learning experiences that take place both in and outside of our classroom, and is a testament to our commitment to communication with our parents as well as the community.
白珊·安妮高中是青岛白珊学校与美国华盛顿州塔科马市的安妮·怀特学校合作,为学生到海外继续学习做好准备的高中项目。每周的周讯是我们分享学生在学校课堂内外有趣学习经历的机会,也是我们致力于与家长和社区进行沟通的很好的工具和证明。
Baishan AWS,
Qingdao, China
白珊·安妮高中
中国 青岛
From the Director 项目主任总结
Experienced international educators and students know that the weeks between October and Christmas Break can be long and potentially exhausting. At Baishan AWS, we can be proud of dividing these months up with fun Halloween and Thanksgiving festivities. Those holidays are over now, and this is the longest part of the year that tests teachers' and students' determination for learning. Heads are getting heavier. Mornings are getting colder.
经验丰富的国际教育工作者和学生们都知道,从十月份到圣诞节假期是一个比较长的学习周期,而且可能会让人精疲力尽。在白珊·安妮高中,我们在这几个月份中加入了有趣的万圣节和感恩节庆祝活动。现在这些活动己经结束了,这是一年中考验老师和学生们教学决心最长的一个时间段。天气越来越冷了,老师和学生们也越来越忙碌。
These uninterrupted weeks, however, can also be an advantage. In last week's Update, I mentioned how our teachers and students were finding a rhythm of teaching and learning. When a momentum is found, our teachers are able to begin predicting and planning ways to better serve our students' individual needs. While all of our teachers are finding extra ways of meeting our students' needs, two are very obvious.
当然,这些不间断的工作学习周也是一个优势。在上周的周讯中,我提到了我们的老师和学生们是如何找到教学节奏的。当老师们发现学生的学习动力时,就会积极预测和计划如何能更好地满足学生的个人需求。我们所有的老师都在积极寻找满足学生需求的额外方法,但有两种方法是非常明显和有效的。
Ms. Iris Jia has been providing students who need a bit of extra help with English. Twice per week she is able to provide targeted lessons that help these students achieve their specific goals. These lessons complement what they are learning in their regular English Language Arts class.
Iris老师一直在为需要额外帮助的学生提供英语方面的辅导。她能够提供有针对性的课程,每周两次,帮助这些学生实现具体的学习目标,这些课程有助于学生更好地学习和吸收常规英语语言文学课上所学的知识。
Additionally, Ms. JiaJia Li has taken the initiative to find time in her busy days to provide extra tutorial sessions for all of her Chemistry students.
此外,李佳佳老师在繁忙的教学中主动抽出时间,为所有学习化学的学生提供了额外的辅导课程。
While teachers and students at other schools may be finding these cold Winter weeks long and tiresome, our teachers are using this time to make sure our students are receivingg the best education possible. 当其他学校的老师和学生可能会觉得寒冷的冬天漫长而令人厌烦的时候,我们的老师正在充分利用这段时间来确保我们的学生能够接受最好的教育。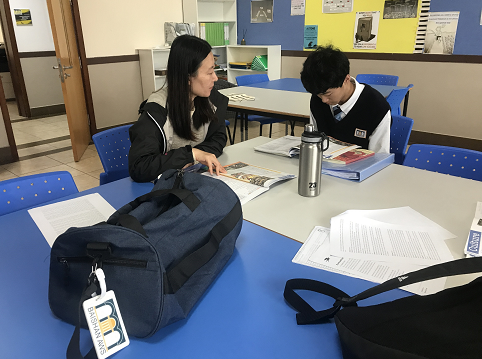 1 - Ms. Iris Jia helps a student with extra English lessons. Iris老师给学生进行英语辅导
2 - Ms. JiaJia Li assisting two of her Chemistry students.李佳佳老师给学生进行化学辅导
Tacky Sweater Day! Friday, December 18th 丑毛衣节!12月18日,星期五
All students are encouraged to wear a "Tacky" Sweater on December 18th. Students will have two options: the school uniform, or 2) wear an obviously extra festive Christmas- or winter-themed sweater. This is a newer tradition that helps remind us that holiday traditions can also be humorous and light-hearted.
所有的学生被鼓励在12月18日的时候穿一件"丑"毛衣。学生们有两个选择:一是穿学校校服,二是穿具有明显圣诞气息的或者冬天主题的毛衣。这是一项新的惯例,能帮助提醒我们节假日的传统也可以是幽默和轻松的。
3 - Examples of "Ugly" Christmas sweaters. 圣诞"丑"毛衣
Mathematics with Mr. Guo 数学
Baishan AWS students are offered an opportunity to participate in the American Mathematics Competition (AMC10). The AMC 10 is a 25-question, 75-minute, multiple choice examination in high school mathematics designed to help students develop positive attitudes towards analytical thinking and mathematics that can assist in future careers. The AMC 10 is for students in 10th grade and below, and covers the high school curriculum up to 10th grade. Students in grade 10 or below and under 17.5 years of age on the day of the contest can take the AMC 10. Interested students should ask Mr. Guo for registration information.
白珊安妮的学生现在有机会参加美国数学竞赛AMC10. AMC10 是一个75分钟的测试,共25道选择题,意在帮助学生提高逻辑分析和数学思维. 十年级及以下的学生都可以报名参加,竞赛包括了高中10年级以下的课程大纲,有感兴趣的同学可以联系郭老师报名。
This week, Grade 10 students revised solving exponential and logarithmic equations and worked on the application of Exponential and Logarithmic models. They entered the data into their graphic calculator and tried to find the best function to model the data.
这周十年级的同学复习了解指数和对数方程,并用指数和对数函数建模去解决实际问题。他们将数据输入到计算器中计算最适合数据的函数模型。
Grade 11 students worked on the application of Trigonometric Functions. They used sine, cosine, and tangent function to model different periodic behaviors. We'll revise and get ready for the exam next week.
十一年级的学生这周尝试着用三角函数去解决实际问题。他们用正弦,余弦,正切函数为不同的周期性的运动建模。我们下周将开始复习为考试做好准备。
Grade 9 students completed their test on Similar Triangles and started a new unit, Area and Surface Area. We reviewed area formulas and methods to calculated the area of composite shapes.
九年级的同学完成了相似三角形单元的学习,我们开始学习面积和表面积。他们这周复习了基本的面积公式和计算复合图形面积的方法。
English Language Arts with Ms. Jia and Ms. Jenn 英语语言文学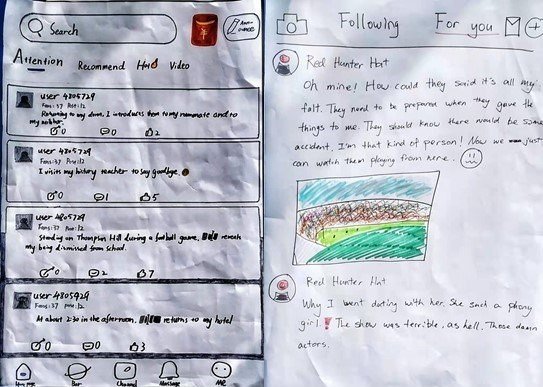 In English, we've been discussing important issues this week. In 9th grade, students analyzed how authors create characters and gave Holden Caulfield an updated profile on social media; in 10th grade, we ended the week with a Socratic seminar discussion on the unit's essential questions; and 11th grade spent the week considering the pros and cons of globalization and social media. We'll be wrapping up our unit study next week in preparation for a unit assessment and a Writer's Workshop when we return from the holiday break.
本周在英语语言文学课上,学生们讨论了一些重要的问题。九年级的学生们分析了作者是如何塑造人物的,每个同学还给《麦田的守望者》中主要人物Holden Caulfield设计了一份社交媒体动态更新的海报;十年级的学生进行了苏格拉底式的研讨会,讨论了该单元的基本问题;11年级的学生分析了全球化和社交媒体的利弊。下周我们将结束第二单元的学习,为圣诞假期之后的单元评估和写作研讨会做好准备。
Physical and Health Education with Coach Faamamafa 体育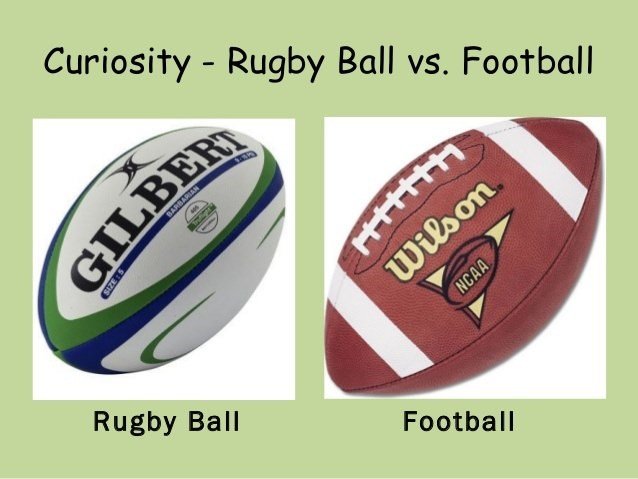 Introducing rugby and American football to the students. Show them two different rugby balls that use in different sports and then we focus on rugby for the entire lesson. Students gets to pass the ball around by putting them in lines, run and passes to the sides. Divided them in three groups and have a go of how to play the game. First they get familiar with it and I introduced the rules of what they need to avoid and what they need to do. Students were been able to applied those rules the second time we played. Some of them were able to say it when they saw it. So overall it was a great start for everyone. 本周体育课上,学生们学习了橄榄球和美式足球的游戏规则,练习了两种球在不同运动中的使用。然后我们集中练习了橄榄球的传球和带球跑。学生们分成三个小组,学习如何玩这个游戏。首先,我给学生们介绍了游戏规则,学生们要熟悉游戏规则并避免犯规。我们第二次练习的时候,学生们就能很好地遵守游戏规则了。有些学生看见了还能及时指出来。总的来说,每个学生都表现不错。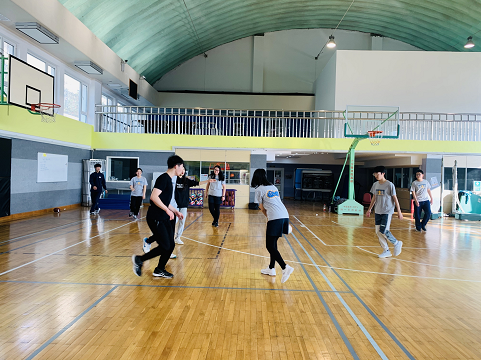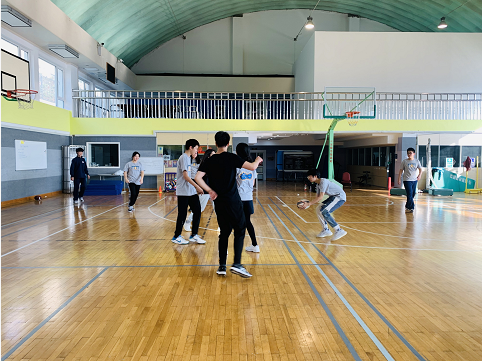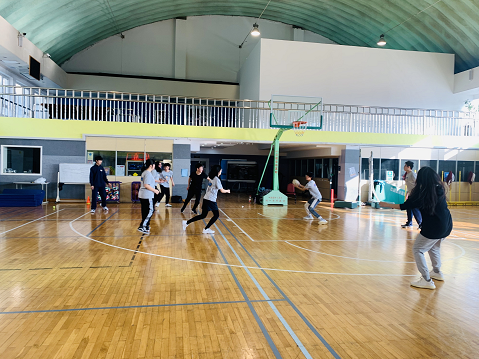 Physics with Mr. Kytle 物理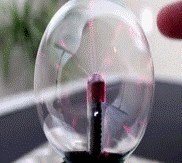 Greetings! This week the students are examining the Electromagnetic Force. Magnetic Fields, while invisible, are all around us. The students were able to use magnets and metal fillings to observe Magnetic Fields as they actually appear in nature. The students then expanded upon this knowledge to discover how electricity is created. There is a lot of information for the students to process. On Friday we will review these concepts, vocabulary, and ideas in order to improve the students retention and comprehension of all this new information.
大家好!本周物理课上,我们对电磁力学这一单元进行了测试。电磁场虽然是不可见的,但是却围绕着我们。学生们能用磁铁和金属物来观察在大自然中存在的电磁力。然后学生们举一反三,把知识应用到发现电流的产生。 学生们需要处理大量的信息。星期五我们复习了这些本单元的一些概念、词汇,和观点,来增强学生们对新的知识的记忆和理解。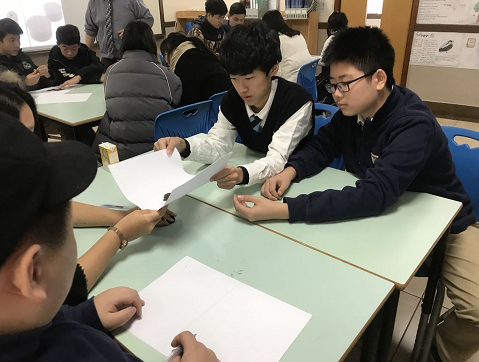 4 - Students worked in groups of three or four. They placed a magnet under a piece of paper and sprinkled metal fillings on top.
学生们三人或四人一组进行学习。他们把一块磁铁放在一张纸的下面,把金属屑放在纸张上面。
5 - Shifting metal fillings and the shape of the Magnetic Field below begins to be reveled.
摇晃金属屑,然后在下面就会展现出磁场的形状。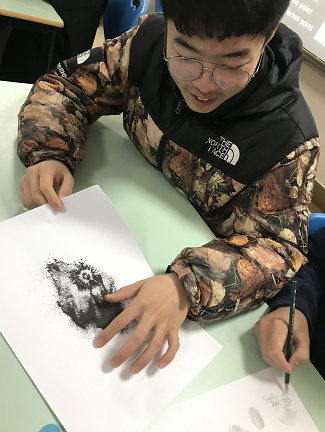 6 - Max is getting it now! His face looks magnetized!
Max现在知道了!他的脸看起来已经磁化了。
Chinese Studies with Mr. Zhan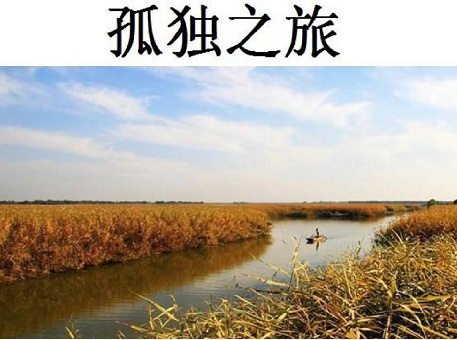 本周9年级学生学习了当代著名作家曹文轩的小说《孤独之旅》。这是一篇描写少年成长之路的小说。主人公杜小康是一个十来岁的少年,突如其来的家庭变故使得他不得不辍学,跟随父亲去放鸭。生活的艰难和精神的孤独压迫着他,同时也锤炼着他的身心。一场暴风雨后,他觉得自己"突然地长大了,坚强了"。学生们从杜小康的成长经历中读出了诸多人生启迪。
纪晓雯说,我读出了只有挫折才能令人成长,顺风顺水的人永远不会长大。
苑家瑞说,困境中也有希望,要振作,勇敢拼搏。
任籽妍说,人要在磨难中才会成长,大部分磨难不会压倒人的。
张馨心说,人在有依靠的舒适区内难以突破自我,获得成长。我们应该敢于主动挑战自我,尝试不过多依赖别人来完成一项挑战,这样更容易有所成长。
刘庚雨说,困难是敲开成功大门的锤子。
高晟翔说,人只有在绝境中才能迸发出全部潜能。
Chemistry with Ms. Jiajia 化学

This week students focused on Lewis structure, VSEPR theory, electron domains and molecular geometries and hybridization. Students can use VSEPR theory to determine molecular shapes. Also they could understand what is meant by hybridization and predict the hybridization of atoms in a molecule. Students felt pretty hard to predict the hybridization of atoms at beginning. When they tried to combine VSEPR theory and Lewis structure together with hybridization, they worked our smoothly.
这个星期,学生们致力于Lewis结构式,VSEPR理论,分子立体构型,原子轨道杂化。学生们可以熟练利用VSEPR理论推测分子或离子结构。同时,他们能够理解什么是原子杂化,如何预测一个原子的杂化类型。刚开始学习杂化的时候,同学们觉得很困惑,难以理解,但是当把VSEPR理论,Lewis结构结合在一起进行分析的时候,他们就觉得没有那么困难了。
University Guidance with Ms. Du 美国大学升学指导课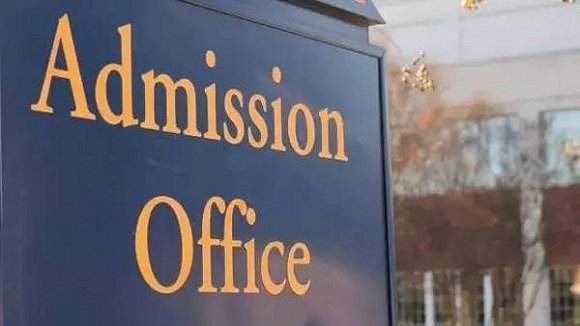 At the beginning of class this week, I helped students analyze the score of PSAT. On Dec. 8th, all of G10 and G11 students successfully received their official PSAT score issued by College Board. Then Students were then invited to join a tour of how to find useful information about a specific university, including majors, admission requirements, materials required. etc. They were instructed step by step and got a clear picture in mind of how to achieve that. During the last ten minutes of class, students were given the first-year student profile and admission information for 2020-2021 of University of Southern California, with which they could get a lot of detailed information, including the number of fall applicants, fall admits and fall enrolls. Also students learned about the proportion of new students in terms of race and ethnicity, academic distribution, cost and financial aid, etc. With the assistance of that sample, students could explore more effectively about their dream schools. Next week, they are required to do a group presentation with the poster they've done to introduce an American university. Looking forward to it!
这周刚上课的时候,我帮学生分析了PSAT的分数。12月8日所有的十年级和十一年级学生都顺利获得了大学理事会颁发的PSAT官方分数。然后我邀请学生们参加了一个关于如何找到一所特定大学有用信息的旅程,包括专业、入学要求、所需材料等。他们一步一步地接受指导。在最后10分钟的课堂上,学生们获得了南加州大学2020-2021年的一年级学生简介和入学信息,通过这些信息,学生们可以获得很多详细的信息,包括秋季申请人数、秋季录取人数和秋季入学人数。此外,学生们还了解了新生在种族和民族方面的比例,学术分布、花费和资助等方面的信息。借助这份样本信息,学生们可以更有效地探索他们梦想中的学校。下周,学生们会以小组为单位,用他们做的海报介绍一所美国大学。非常期待!
Humanities with Ms. Brauer 人文科学
When the 9th graders debated a controversial dam project in Turkey last week, I provided lots of structure, background information, and assigned roles. This week, they're studying the Grand Ethiopian Renaissance Dam, and structuring their own debate –choosing their own teams, identifying roles, evaluating information, and preparing their own debate points. The final throwdown will happen on Friday.
本周九年级的地理课上,上周学生们辩论了关于在土耳其的一个有争议性的水坝项目,我提供了很多构架、背景信息和相关的人物。本周学生们研究了埃塞俄比亚的复兴大坝,并组建了他们自己的辩论赛-选择自己的队伍,确立人物,评估信息,以及准备他们的论点。最后的背水一战将在周五举行。
Porcelain, silk, and spices are not the only things that traveled the Silk Road. Concepts and ideas, like Buddhism, were also exchanged – and, unfortunately, a horrible plague called the Black Death was also passed between people. Our Grade 10/11 historians are reading an account of the Black Death written in 1453 and trying to figure out, with the information known at the time, what the Black Death was, how it was spreading, and what effect it was having on 14th century people.
瓷器、丝绸和香料并不是丝绸路上运输的唯一的东西。像佛学这样的概念和思想也会交流,但不幸的是一场恐怖的叫做黑死病的瘟疫在人们中传播开来。我们十年级和十一年级的历史学家们本周阅读了对于发生在1453年的黑死病的描述,他们尝试弄清楚那个时期的信息,黑死病是什么,黑死病是如何传播的,以及黑死病对于14世纪人们的影响。
Our Grade 11 AP geographers have started their study of culture with a focus on language. How do languages form, evolve, and diffuse? Why do some languages grow and spread widely, while others wither and die? How does technology impact language, and vice versa?
11年级的AP人文地理学家们本周开始专注于语言方面的文化研究。语言是如何形成,发展和传播的?一些语言是如何发展和广泛传播的,另一些语言又是如何衰败和消失的?科技和语言是怎样相互影响的呢?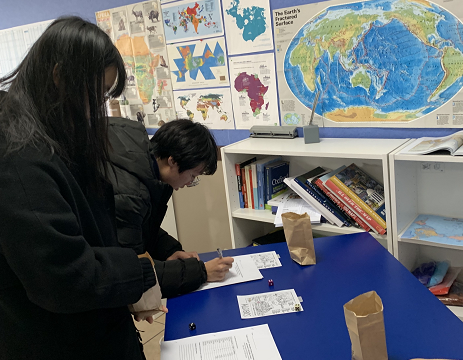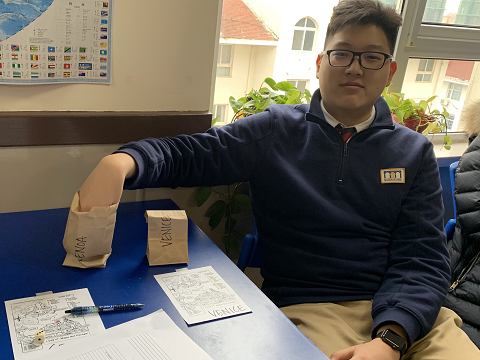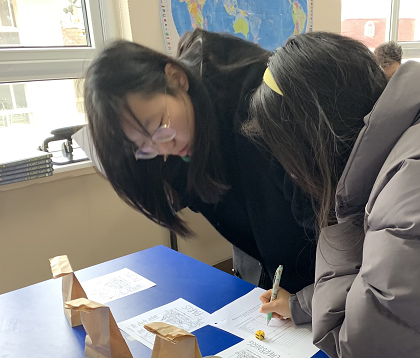 Chinese Language with Ms. Zheng 中国文学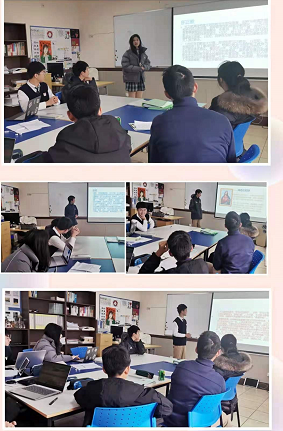 上周起,中国文学课进入第三单元的宗教信仰专题,我们从神秘而又遥远的古印度出发,再到东汉、阿拉伯半岛和古罗马,跨越时空,跨越民族,开启了探寻东西方文化思想和人类信仰起源及发展的学习之路。我们学习了佛教的教派思想、藏传佛教等知识,对中国的本土道教进行了精细的讲解。学生们通过小组研读合作,制作了PPT,对基督教的知识做了系统全面的讲解,锻练了逻辑思维能力和表达能力。
Since last week, Chinese literature has entered the third unit of religious belief. Starting from the mysterious and remote ancient India, and then to the Eastern Han Dynasty, the Arabian Peninsula and ancient Rome, we have stridden across time and space and across ethnic groups, opening the way to explore the origin and development of eastern and Western cultural ideas and human beliefs. We have studied the sect thought of Buddhism, Tibetan Buddhism and other knowledge, and made a detailed explanation of Chinese local Taoism. Through group study and cooperation, the students produced PPT, systematically and comprehensively explained the knowledge of Christianity, and trained their logical thinking ability and expression ability.
11年级本周进行了AP中文测试的阅读专题讲解和练习,针对不同类型的阅读题型讲解答题方法和技巧,并针对各自的问题和错误进行修改,提高。
This week, grade 11 conducted the reading topic explanation and practice of AP Chinese test, explained the answer methods and skills for different types of reading questions, and revised and improved their own problems and errors.
Visual Arts with Mr. Brandt 视觉艺术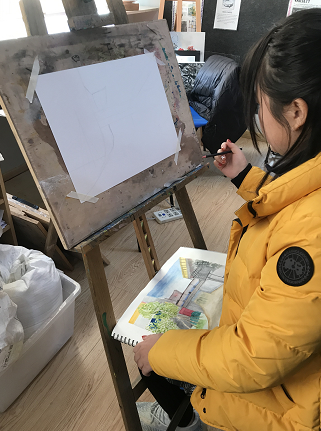 All Visual Art students are finishing their first major summative unit. This challenges students to summarize what they have learned and demonstrated for the past seven weeks in Art.
所有视觉艺术课的学生正在完成他们第一个重要的总结性单元学习。这将考验学生们对过去的七个周在艺术课上所学知识的总结和论证能力。
The Blue Tie 9th graders are combining their various sketches of different ideas of the still life drawings, their three compositional studies of their favorite idea, and their color studies. The photos of these studies will be combined with photos of their final project and place into a .PPT. The resulting .PDF file will be uploaded to Microsoft Teams.
蓝带9年级的学生综合他们多个不一样的展现静物画想法的草图,将他们最爱的想法和颜色组合起来进行创作。这些研究的照片将会和他们最终作品的照片结合起来并放入PPT中。最终的PDF文件将会上传到Microsoft Teams中。
The Green and Red Ties (10th & 11th graders) will also add their studies of the Precisionism art movement and artist studies. Again, the students will create a seven-page .PDF and upload it to their Microsoft Teams account.
10年级绿带和11年级红带的学生也将结合他们对精确主义艺术运动和艺术家的研究进行创作。同样,学生们将创建一个7页的.PDF文件并上传到Microsoft Teams 中。
The creative process and submission style mimics the expectations of international curriculum requirements, such as AP and IB.
学生们的创作过程和提交风格模仿了国际课程如AP和IB课程的要求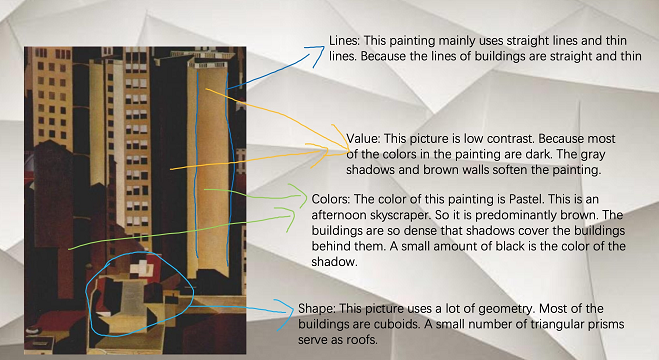 7 - Red Tie Max's analysis of an artwork in the specific style 红领带Max对特定风格艺术作品的分析
8 - Red Tie Zoey's artist research of a successful artist who worked in the style.红丝带Zoey对一个成功艺术家的艺术研究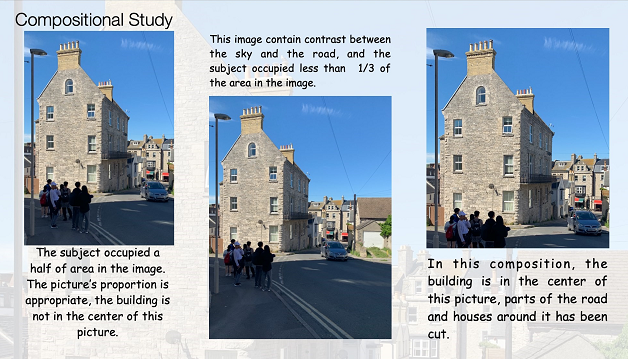 9 - Red Tie Max's compositional studies for his final artwork. 红l领带Max对最后作品的构图研究
As a whole the students deserve credit for increasing the quality of sketchbook submissions. Please see some of the recent submissions that are student reactions to the two prompts: 1) Fruit still life, and 2) Cropping for abstraction. 总体上来说,学生们在绘画方面都有了很大的提高,这值得赞扬。请参阅最近学生们对以下两个主题提交的作品:1)水果静物画;2)抽象裁剪画。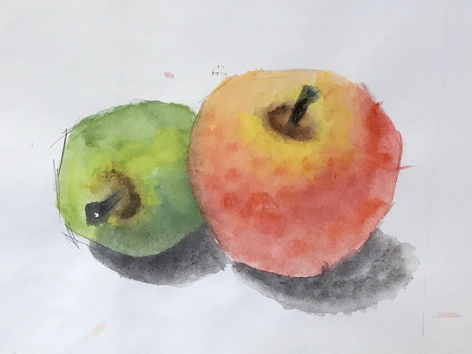 10 - Green Tie Livia' sketchbook assignment: fruit still life 绿丝带Livia的水果静物画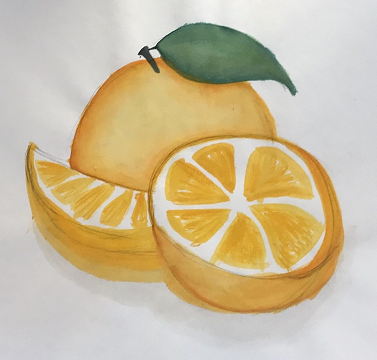 11 - Green Tie Katherine's sketchbook assignment: fruit still life 绿丝带Katherine的水果静物画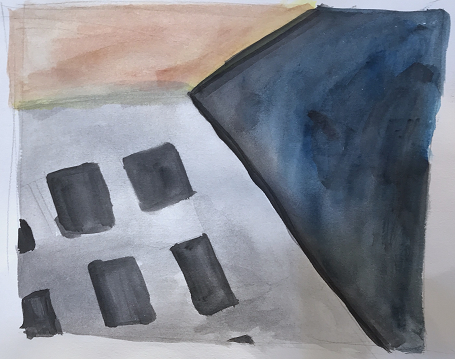 12 - Green Tie Victoria's sketchbook assignment: cropping for abstraction 绿丝带Victoria的抽象剪裁画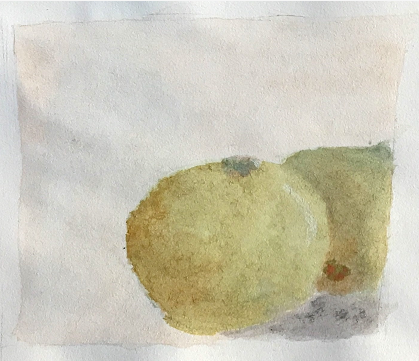 13 - Blue Tie Jessica's sketchbook assignment: fruit still life 蓝丝带Jessica的水果静物画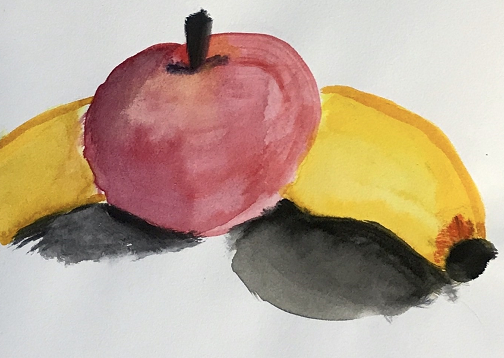 14 - Green Tie Katherine's sketchbook assignment: fruit still life 绿丝带Katherine的水果静物画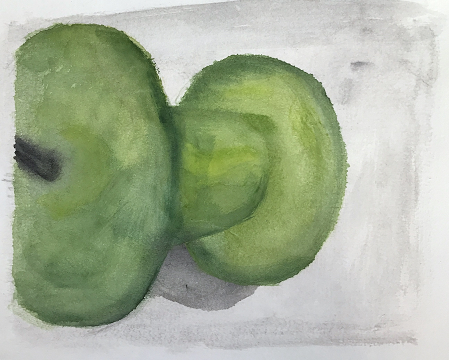 15 - Green Tie Livia's sketchbook assignment: cropping for abstraction 绿丝带Livia的抽象剪裁画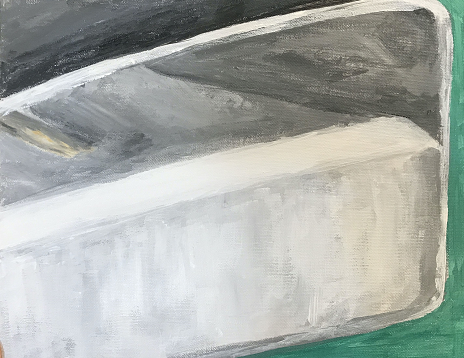 16 - Red Tie Max's sketchbook assignment: cropping for abstraction 红领带Max 的抽象剪裁画
Contact Us 联系我们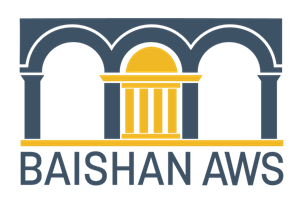 Please feel free to contact us! 如果您有任何问题,请随时与我们联系!
Instagram @BaishanAWS
Facebook @BaishanAWS
BAISHAN AWS 白珊·安妮高中
Shazikou Dongjiang (Baishan Campus), Laoshan District, Qingdao, China 266102
青岛市崂山区沙子口东姜(白珊校园内)
Tel: +86 532 8881-5655
Visit us on the web at www.AWS.BAISHANSCHOOL.cn