BAISHAN AWS WEEKLY UPDATE - May 14, 2021
白珊·安妮高中周讯 - 2021年5月14日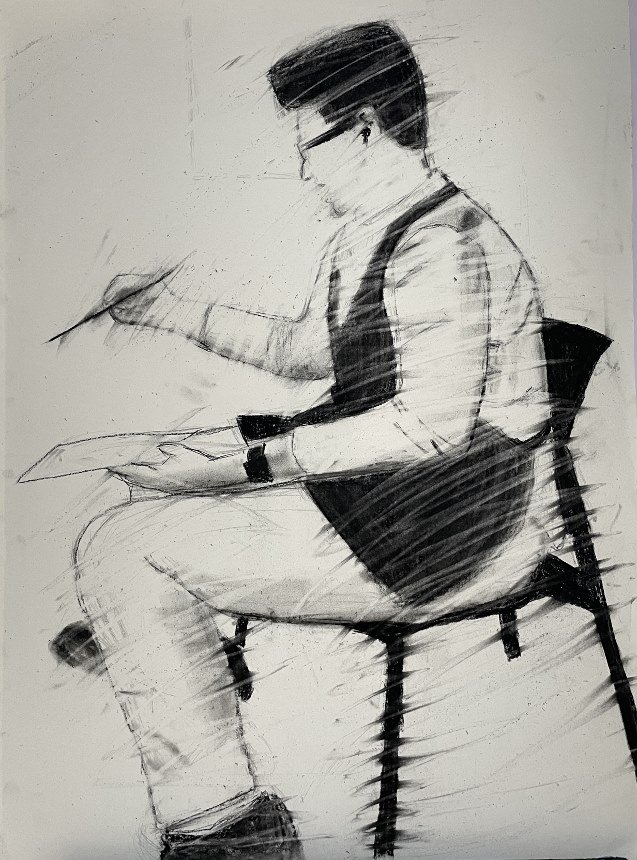 Baishan AWS is partnered with Annie Wright Schools (AWS) in Tacoma, Washington and prepares students for higher education abroad. Our Weekly Update is an opportunity for us to share all of the great learning experiences that take place both in and outside of our classroom, and is a testament to our commitment to communication with our parents as well as the community.
Baishan AWS, Qingdao, China 白珊·安妮高中是青岛白珊学校与美国华盛顿州塔科马市的安妮·怀特学校合作,为学生到海外继续学习做好准备的高中项目。每周的周讯是我们分享学生在学校课堂内外有趣学习经历的机会,也是我们致力于与家长和社区进行沟通的很好的工具和证明。
白珊·安妮高中
中国 青岛
From the Director 项目主任总结
As you will read in the following articles, we are not slowing down here at Baishan AWS. While the Red Tie's schedules changed to allow for them to focus on their upcoming AP exams, the rest of the school is getting intense, yet fun lessons that help prepare them for upcoming years.
正如您将在本期周讯中看到的,白珊·安妮高中的教学活动依旧在紧锣密鼓地开展,红带十一年级的学生正在专注于即将到来的AP考试,学校的其他课程也在紧张有趣地进行,为学生们成功进入下一个学年做好准备。
Mr. Kytle continues to create meaningful ways of teaching the students about physics. Two weeks ago, the students went to the Hisense Science Museum. Last week the students explored gravity while incorporating an Annie Wright tradition with the Egg Drop. Continue reading below to see what the physics students have done this week. Ms. Roth and Ms. Jia continue to engage their students in language arts with lessons on character development, strategies that help understand their independent novels, and understanding the different plot turns created by Shakespeare.
Mr. Kytle 先生继续用有趣的教学方法来教授学生们物理知识。两周前,学生们参观了海信探索中心。上周,学生们研究了地心引力,同时将安妮怀特的传统与物理课上的鸡蛋实验结合起来。请继续阅读本周的周迅,看看本周物理课上学生们有哪些有趣的经历。在英语文学课上,Ms.Roth和Ms. Jia继续帮助学生们进行文学鉴赏,包括帮助学生们分析作品中人物的性格发展、阅读小说的策略,以及理解莎士比亚戏剧中的情节转折。
Students in Mr. Zhan's Chinese Studies classes learning how challenges in life often help human's discover more about themselves and cultures. The hall walls outside Ms. Zheng's Chinese Language and Culture classroom are filled with student-created illustrations that describe their studies of poems. If you happen to be on campus, please take a look at these.
在中国文学课上,詹老师向学生们讲授了如何解决学习和生活中的挑战,以及如何帮助人们更多地了解自己和文化。郑老师教室外的墙壁上贴满了学生们创作的诗歌和插图,展示了学生们对诗歌的研究。如果您有机会到学校,请驻足观看我们孩子们的创作。
The Red Ties are getting a real understanding of how responsibilities increase as they get closer to college admissions. In addition to AP exams, Ms. Du is covering the many other topics related to college acceptance.
红带十一年级的学生们真正了解到,随着大学申请的来临,他们对自己的责任也越来越重。除了AP考试之外,杜老师还与学生们沟通了许多与大学申请相关的话题。
Ms. Brauer continues to push her humanities students through new units. The geography students begin their last unit for the with discussions of zombies while the World History students learn how major world events affect them locally.
Ms. Brauer继续带领学生们学习人文科学的新的单元。地理课上学生们开始学习最后一个单元,讨论人类的迁移;世界历史课上学生们学习了一些主要的世界事件是如何影响地域性的活动的。
项目主任
Lorne Brandt
Physics with Mr. Richard 物理课
This week we continued our examination of Speed, Velocity, and Acceleration. The students worked on determining the relative velocity of moving vehicles as well as speed and distance conversions. Furthermore, the students gained insights into distances around the globe by discovering the antipodal point of several places including Qingdao. On Friday the students will construct cardboard cars and race them down the main hill on campus. The students will take measurements of the cars speeds and distances traveled then work on graphing that information out while making further extrapolations from their collected data. 本周在物理课上,学生们继续学习了速度和加速度。学生们重点学习了如何确定移动车辆的相对速度以及速度和距离的转换。此外,学生们还通过发现包括青岛在内的几个地方的对极点,深入了解了全球的距离。本周五学生们制做了硬纸板车,并在校园的山坡上进行了比赛。学生们将测量纸板车的速度和行驶距离,然后将这些信息绘制出来,同时根据收集到的数据进行进一步的推断。
English Language Arts with Ms. Jia and Ms. Jenn 英语语言文学
ELA students are well into our final unit now. Blue Ties spent this week blending the study of philosophy with the study of literature, contemplating what it means to be human, whether human beings have free will, and whether ethical decisions are better made following the philosophies of deontology or utilitarianism. These are important ideas to ponder when thinking about the characters in Never Let Me Go, why they exist, and whether they should have any say in what happens to them. The Green Ties are now half-way through their independent study novels and this week spent time reviewing figurative language and rhetorical devices. They are working toward a full-bodied analysis of their texts. Red Ties took a close look this week at Act Three in Shakespeare's Twelfth Night. The play's many twists are all at a turning point in Act Three so students considered what the play might look like if one of those turns shifted the plot to a Shakespearean tragedy rather than a comedy. They also worked together to create a medley of songs that tracked all of the changes in tone and mood that result from changes in character intentions.
英语语言文学课已经进入本学年的最后一个单元。本周,蓝带九年级的同学将哲学研究与文学研究相结合,思考人生的意义、人是否有自由意志,以及伦理决策是否更好地遵循道义论或功利主义哲学。这些都是在学习《永远不要让我走》这部小说时学生们需要思考和分析的重要思想。在小说中为什么克隆人会存在?以及克隆人是否应该对发生在他们身上的事情有任何发言权?绿带十年级的学生已经完成了独立选择的小说研究进程的一半,本周重点回顾和研究了比喻语言和修辞手法。学生们正在努力对他们的文本进行全面的分析。本周红带十一年级的学生仔细学习研究了莎士比亚《第十二夜》的第三幕。这部剧的第三幕是转折点,故事情节出现了很多曲折 ,所以学生们正在思考如果其中一个转折点发生变化,将剧情从莎士比亚的喜剧转变成悲剧,那这部剧会是什么样子?学生们还一起创作了一组歌曲,通过调整音调的变化来反应剧中角色的情绪,以此来追踪并反应角色意图的变化。
Chinese Studies with Mr. Zhan 中文课
There is a saying that "since ancient times, great talents have suffered more than great men, but dandy has never suffered more than great men." This shows that suffering is not all bad. As long as we are good at turning suffering into power, suffering will become the cornerstone of success. This week, grade 9 students studied Song Lian's preface to seeing off Dongyang Ma Sheng. In the study, the students learned that Song Lian was called "the first literary Minister of the founding state" by Zhu Yuanzhang, but he had to borrow books to read because of his poor family. Often not enough to eat, clothing is not warm, but in the face of gorgeous students did not envy, because his heart as the happiest thing to read. This kind of thought should inspire the students who are also in the age of study. In addition, students also know that "preface", as an ancient style, can be divided into book preface and gift speech, while this article belongs to farewell gift speech.
常言道:"自古雄才多磨难,从来纨绔少伟男。"这说明苦难并非全是坏事。只要善于化苦难为动力,则苦难反而会成为成功的基石。本周,9年级学生学习了元末明初文学家宋濂的《送东阳马生序》。在学习中,学生们了解到宋濂被朱元璋称为"开国文臣之首",但是他在学生时代却因家境贫寒不得不借书来读。常常吃不饱穿不暖,但是面对衣冠华丽的同学却丝毫没有羡慕之意,是因为他心中把读书当做最快乐的事。这样的心思对同样处于求学时代的学生应该有所启发。除此之外,学生们还知道了"序"作为一种古代文体,有书序和赠言之分,本文则属于临别赠言。
Chinese Literature & Culture with Ms. Emilia 中国文学
继唐诗之后,10年级学习了另一中国古代文学的经典——宋词,了解什么是词牌、韵律和小令等,对比分析豪放派和婉约派的词作品各自的特点和不同,并仿照苏轼、李清照等词人的作品,每位同学都创作出了一首精妙绝伦的宋词,创作的过程帮助他们更好地感受宋词的韵律、结构和意境,提高了他们的文学审美。
After learning China's Tang poetry, the students in Grade 10 have learned another classic ancient Chinese literature which is the poetry of the Song dynasty , which is to understand what is the name of the tunes, a short lyric, rules of rhyming etc., and compare the characteristics and differences of the works of the bold and graceful schools. And imitate the works of poets such as Su Shi and Li Qingzhao, each student has created exquisite beyond compare. The process of creation helps them better feel the rhythm, structure and artistic conception of Song Poetry, and improves their literary aesthetics.
在AP中文课上,11年级的同学们开始了AP真题专项阅读练习的模拟测试。通过模拟真题练习,了解AP中文测试的考点,学习答题技巧,提高阅读分析能力。另外,同学们对已完成的"社会热点分析报告"文章初稿进行了再次完善和修改,下周他们会彼此交换文章,通过其他同学的意见和评判进一步修改文章,这也是一个互相学习的过程。
In the AP Chinese class, the students of Grade 11 started the simulation test of the AP real test reading exercise. Through the practice of simulating real questions, they can understand the test points of AP Chinese test, learn the skills of answering questions, and improve the ability of reading and analysis. In addition, the students have improved and revised the first draft of the completed "social hot spot analysis report". Next week, they will exchange articles with each other and further revise the articles through the opinions and comments of other students. This is also a process of mutual learning.
University Guidance & TOEFL with Ms. Du 大学升学指导
This week, G11 students got one-on-one guidance about their college selection. Since each school has particular admission requirements which may vary somehow, each G11 student should prepare as early as possible to meet the needs of the schools they prefer. When writing personal essays, they should consider: motivation, academic experience, challenge/failure/difficulties, why school, career goal, other talents, etc. Students may start from scratch when creating the essay because they keep exploring themselves. But everything paid is worthy. Fight on!
本周,G11学生获得了一对一的大学申请指导。由于每个学校都有特定的入学要求,可能会有不同程度的不同,因此每个G11学生都应尽早准备,以满足他们喜欢的学校的需要。在撰写个人文书时,应考虑:动机、学术经验、挑战/失败/困难、为什么选择这所学校、职业目标、其他才能等。学生在撰写论文时有时可能会完全推翻从头开始。但付出的一切都是值得的。加油!
In TOEFL classes, glad to see that both G9&10 are putting more effort and making progress. In writing class, students answered questions actively after careful thinking. Most students wanted to get feedback from me after writing every sentence and improve their writing. In listening section, they listened carefully even though some parts were challenging to them due to vocabulary, English listening ability, etc. I believe if they keep that, they will make greater progress!!
在托福班,很高兴看到G9和10都在努力,并取得了进步。在写作课上,学生经过仔细思考,积极回答问题。大多数学生想在写完每一句话后从我那里得到反馈,从而提高他们的写作水平。在听力部分,他们听得很认真,尽管有些部分由于词汇、英语听力能力等原因对他们而言是有挑战的。我相信如果继续保持,他们一定会取得更大的进步!!
Humanities with Ms. Brauer 人文科学
Our grade 9 geographers began a new unit today, and will spend the rest of the year studying migration, urbanization and globalization. We started with zombies – and other push factors that would convince people to emigrate from their home and immigrate to a new place.
本周九年级的地理学家们开始学习新的单元,学生们将重点研究移民、城市化和全球化。我们先从讲解僵尸开始,人类为什么会像僵尸一样不停地移动,以及其他的推动因素,来解释为什么人们会从家乡移民到一个新的地方。
Our Grade 10/11 historians have been studying the history of Qingdao – what happened here during German occupation and then WWI, and how the Treaty of Versailles set off the May 4 Movement. Now looking at China more broadly, we are studying the start of WW2, reading primary sources about the Japanese invasion, and looking at the devastating events of the Nanjing Massacre.
本周十年级和十一年级的历史学家们一直在研究青岛的历史——青岛在德国占领期间和第一次世界大战期间发生了什么,以及凡尔赛条约是如何引发五四运动的。接下来学生们将更广泛地研究中国,研究第二次世界大战的开始,阅读有关日本侵略的主要资料,以及南京大屠杀的毁灭性事件。
Our AP geographers have just finished their last in-school test this week, on urban patterns and processes. Now we'll shift into very intensive review of all the units and topics we've studied since September, making connections, drawing out complex themes and interconnections, and getting ready for the AP Exam.
本周AP人文地理学家们完成了关于城市模式和过程的校内测试。接下来我们将转入从去年9月份以来学习的所有单元和主题的深入复习,找出中间的联系,总结出复杂的主题以及他们相互的关系,并为AP考试做好准备。
Mathematics with Mr. Guo 数学课
Grade 9 students analyzed and identified relationships among inscribed angles, central angles, radii, chords, arcs, tangents and secants. They applied these relationships and properties in solving problems related to circles.
九年级学生分析并确定了内切角,中心角,半径,和弦,圆弧,切线和割线之间的关系。 他们将这些关系和属性应用于解决与圆相关的问题。
Grade 10 students derived the basic Reciprocal and Pythagorean Trigonometric Identities, then they learned the process of simplifying an expression and verifying an identity.
10年级的学生推导出了基本的倒数和毕达哥拉斯三角恒等式,然后他们学习了简化表达式和验证恒等式的过程。
While preparing for their AP exams, Grade 11 students completed the unit on Polynomials. They used the Rational, Irrational and Imaginary Root Theorems to find a factor of a polynomial, then performed synthetic division to fully factor and find all solutions of the polynomial. They've done a great job this week.
在为他们的AP考试做准备的同时,11年级的学生完成了多项式单元。 他们使用有理,无理和虚数根定理找到多项式的因式,然后进行综合除法充分分解并找到多项式的所有解。 他们这周做得很好。
Art with Mr. Brandt 艺术课
The Art students took a break from the curricular assignments to explore 3-Dimensional art. The students are taking advantage of the upcoming International Day activities by creating the Oaxacan animals. These traditional fantasy animals are highly stylized with busy patterns and bright colors.
本周艺术课上学生们暂时放下手中的课程作业,探索了三维艺术。学生们正在为即将到来的国际日活动创造瓦哈坎动物。这些传说中的幻想动物模式多样并且色彩明亮。
Pictured are students using air-dry soft clay to create the animals, such as elephants, pigs, swans, and the beginnings of an alligator. These sculptures will take about 48 hours to dry. They can then be painted using acrylic paint and small detail brushes that will allow for intricate patterns.
图为学生们用太空泥制作的大象、猪、天鹅等动物和鳄鱼的雏形。这些雕塑大约需要48小时才能干燥。然后,学生们 再用小细节刷和丙烯材料勾勒出错综复杂的图案。
History of the Alebrijes 的历史
Source: "Alebrijes, una tradición amenazada" [Alebrijes, a threatened tradition]. Terra (in Spanish). Mexico City. March 31, 2010.
Alebrijes are brightly colored Mexican folk art sculptures of fantastical creatures. The first alebrijes, along with invention of the term, originated with Mexico City cartonero Pedro Linares. Linares often told that in 1936, he fell very ill, and while he was in bed, unconscious, he dreamt of a strange place resembling a forest. There, he saw trees, animals, rocks, clouds that suddenly turned into something strange, some kind of animals, but, unknown animals.
资料来源:"Alebrijes,一个受威胁的传统"。Terra(西班牙语)。墨西哥城。2010年3月31日。 Alebrijes是色彩鲜艳的墨西哥民间艺术雕塑的奇妙生物。第一个Alebrijes,连同这个词的发明,起源于墨西哥城的卡通制作人佩德罗·利纳雷斯。利纳雷斯经常说,1936年,他病得很重,当他躺在床上昏迷时,他梦见一个奇怪的地方,看起来像一片森林。在那里,他看到了树木、动物、岩石、云,突然变成了一些奇怪的东西,一些动物,但是,是一些未知的动物。
Source: VivaMexico.com - An example of Alebrijes 资料来源:VivaMexico.com Alebrijes的一个例子
Source: VivaMexico.com - An example of Alebrijes 资料来源:VivaMexico.com Alebrijes的一个例子
Red Tie Max takes risk with his figure drawing by attacking it with an eraser. 红带学生Max尝试用橡皮擦拭他的画像
Meanwhile, our older Red Tie artist is continually adding artworks to his future illustration portfolio. His latest works combine full figure study with an advanced erasure technique.同时,红带艺术家Max仍在不断增加他的艺术创作作品——插图组合。Max的最新作品结合了人物全身像的研究和先进的擦除技术。
Check next week's Weekly update for his next piece -- a similar figure drawing but with soft pastel on sanded paper. 下周周讯中将展示Max的最新作品——一幅类似的画,但是用软粉在砂纸上进行创作。
Physical and Health Education with Coach Faamamafa 体育课
This week the students finally get to learn about American football. Start from working on basic skills (hold, throw, directions ) Students separated into four groups and tried to throw the ball around. American football is one of the most famous sports around the world. Let them understand few basic rules would be a great chance to develop their interested in this sport. After we practice throwing and running. I introduced the students about tag Touch football it's a game that I have created to combine all the basic skills and enjoyable for the students at the same time. Student got to work in teams and communication. Last part of our class was to talk about bullying in classes and also how to play safe in the gym and not to try and hurt each other. Overall students left the class with big smile on their faces.
本周学生们终于开始学习美式足球了。学生们从学习基本技能(抱球、掷球、指路)开始,分成四组练习掷球。美式足球是世界上最著名的运动之一。本周学生们了解了美式足球的一些基本规则。这也是培养学生们对这项运动感兴趣的好机会。在练习了投掷和跑步之后,我向学生们介绍了一个叫"Tag Touch"的足球游戏,这是我创造的一个游戏,我将所有的基本技能结合在一起,在保证趣味性的同时让学生们练习这些基本技能。在这个游戏中学生们需要不断进行团队合作和交流。课堂最后我们讨论了课堂上的欺凌行为,以及如何在不伤害别人的同时安全地使用一些健身器材。总的来说,学生们在体育课上得到了很好的放松。
Chemistry with Ms. Jiajia 化学课
Three chemistry students Zoey, Max and Tony they completed their AP Chemistry test last Friday. So they would not have their regular chemistry lessons until they finished the last AP exam. Billy was working hard and doing mock questions. He is getting ready for the AP exam on Jun.
Zoey, Max和Tony三位学生在上周五完成了AP化学考试,他们不再有常规的化学课,直到他们最后一门AP课程考试结束。Billy正在努力复习,做大量的模拟考试题,为他6月分的AP考试做准备!
Contact Us 联系我们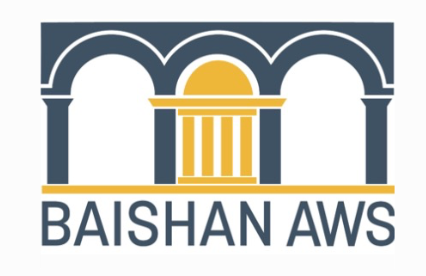 Please feel free to contact us! 如果您有任何问题,请随时与我们联系
Instagram @BaishanAWS
Facebook @BaishanAWS
BAISHAN AWS 白珊·安妮高中
Shazikou Dongjiang (Baishan Campus), Laoshan District, Qingdao, China 266102
青岛市崂山区沙子口东姜(白珊校园内)
Tel: +86 532 8881-5655
Visit us on the web at www.AWS.BAISHANSCHOOL.cn