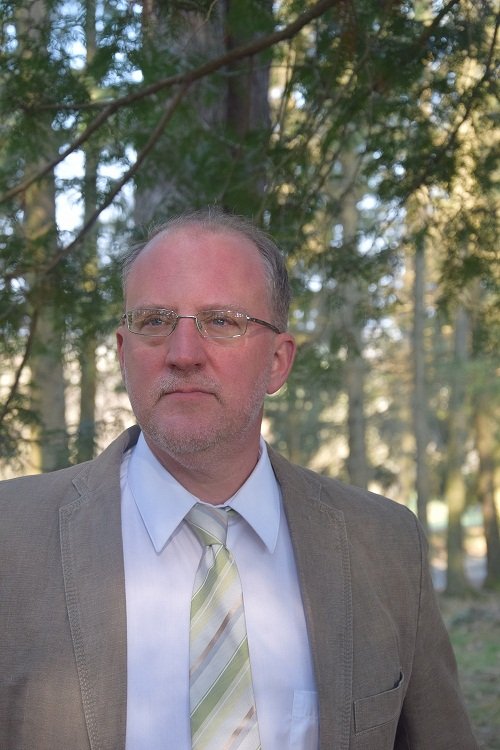 Robert Hinman - Director
Robert Hinman, the Director of Baishan AWS, is an experienced educational leader with more than 15 years of administrative experience and has worked both in the United States and internationally. Previously, Mr. Hinman has been the director of four international school programs that have served both the diplomatic and business communities. In every location, Mr. Hinman has been responsible for developing a rigorous secondary academic environment using both the AP and IB programs. His student-centered philosophy is a strong match for both the Annie Wright and Baishan cultures.
Mr. Hinman is the father of four children (ages 8, 6, 4, and 2) , and is married to Emily, who is also a school psychologist, college counselor, and mathematics teacher. The entire family is excited about the new adventure of life in China, and learning from the families, students, and staff of the Baishan school community.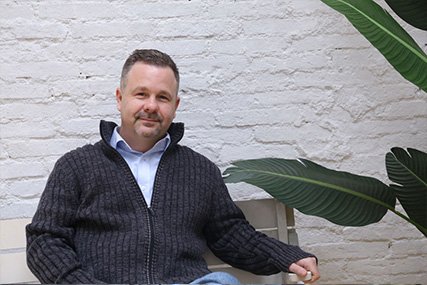 Lorne Brandt - Art Teacher
After earning his BA in Art Education from Winthrop University, Lorne went directly into teaching at large public school in South Carolina where he became head of the Fine Arts and developed the AP program. After earning an M.Ed. in Curriculum & Instruction and becoming National Board certified, Lorne chose to venture to Qingdao, China to establish an international school's secondary Art & Design program. He later returned to the U.S. and married. He is currently in Chengdu, China leading the Expressive Arts and teaching A-levels. He enjoys teaching students to be innovative and take creative initiative. He enjoys creating art — mostly oil paintings, pastels, and mixed media encaustics. He also enjoys spending time with his wife and traveling. Lorne is very excited to join the BAW Program.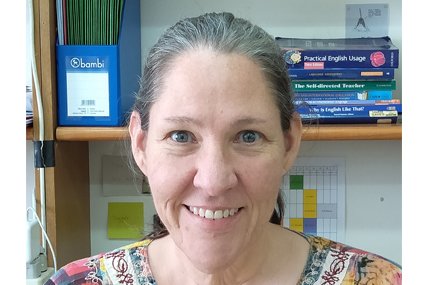 Jennifer Roth - English Teacher
Jennifer Roth began her teaching career ten years ago in Southeast Asia as an EAL teacher and teacher trainer. She has enjoyed interacting with students of all ages, from kindergarten classrooms to adult learners, and for the past several years has focused on teaching English language and literature to high school students. Ms. Roth comes to Baishan AWS with a wealth of experience in teaching the IB program and has taught both IB English and IB's Theory of Knowledge classes. She has a passion for literature and is especially keen to help students improve their writing skills in advance of their admission to university.
Kim Brauer - Humanities Teacher
Kim Brauer taught high school social studies, journalism, and studio art at the American School of Kuwait, trained technology teachers in China, Saudi Arabia, Korea, and Japan, taught undergrads at Ohio State, and launched an online STEAM high school in the United States. She earned her BA at Wellesley College and her MFA at The Ohio State University. Her classes involve lots of inquiry-driven investigations, hands-on projects, and lively discussions. She believes that in the face of quick and constant change, the ability to learn has become our only sustainable competitive advantage – and beyond work, lifelong learning brings us a greater sense of purpose and meaning, and richer lives more engaged with the world.


Daniel MacKeigan - Math and Science Teacher

Daniel MacKeigan started his teaching journey as a tutorial instructor in Dalhousie University and Mount Saint Vincent University in Halifax, Nova Scotia, Canada. After studying to teach English as a Foreign Language, he came to Qingdao in 2013. He comes to Baishan AWS with experience teaching AP Calculus, AP Statistics, AP Physics, the GAC program, ESL, and various other high school mathematics and science courses. He believes in Continuous and Never-ending Improvement, and tries to foster growth mindset in his students. His classes blend traditional instruction with interactive software use, group work, independent research, and student-led seminars.