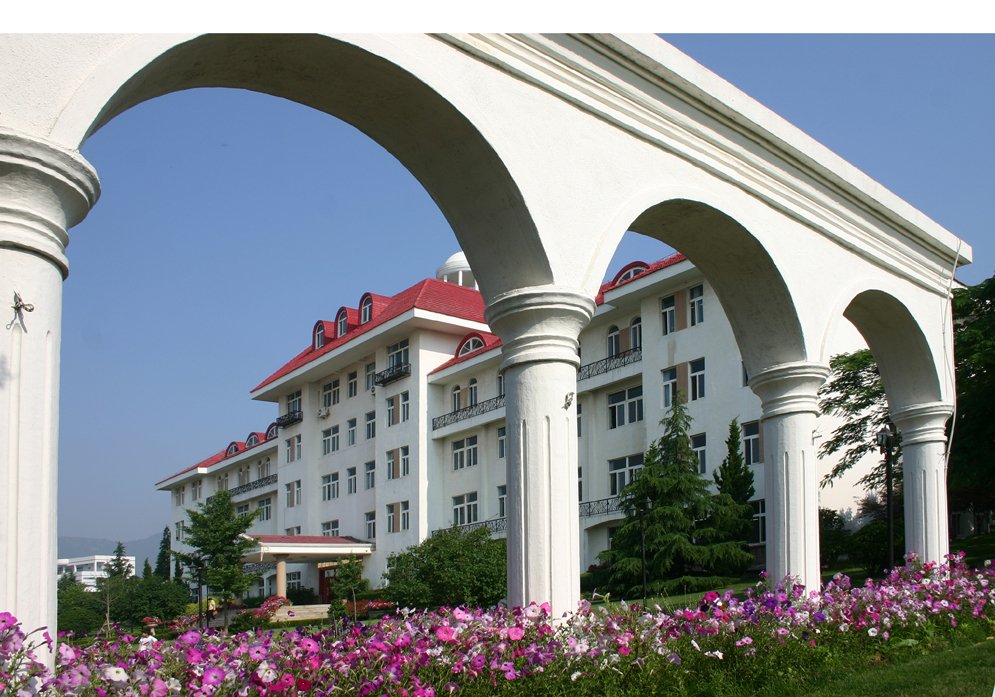 Friday Update for May 15th, 2020
Dear Baishan AWS Parents and Students,
Good News!
We have just learned that high school students, including our Grade 10's are now approved for a return to school between the dates of May 18th and May 28th. We will let our Grade 10 parents know as soon as the final return date is announced.
We are also very happy to have had our grade 9 students back to school this week. I hope they had some fun, got to socialize, and of course, got back to the regular schedule of school.
We have been very busy learning our new routines to meet the local health requirements, and I think the kids have done fine so far. We thank them and all of you for your support.
We completed Oxford assessments of the students on Friday. We will review this data, and use this to plan to support our English instruction and integration of these learning concepts across subject areas. Toward the end of next week, we will share with each student and parent a learning goal plan for each subject, with priorities listed to ensure we build the necessary skills to accomplish higher level goals.
Finally, I want everyone to know that Lorne Brandt will be helping me stay in close contact with all that is happening at AWS. So any questions you have can be discussed with him, and we will review any decisions that need to be made. And don't forget, you all can send me a message or question any time.
Have a Good Weekend,
Robert Hinman
English with Ms. Roth
It was so great to be back in school with 9th grade students this week. We spent the week with a light language review, just to get the feel of English again. Next week, we will mix language acquisition classes with a unit of poetry that will take us to the end of the year.
Tenth grade started a novel but it was difficult to study a novel successfully through e-learning so we have decided together to read shorter texts until 10th grade is allowed to return. Next week, we'll read some letters to the editor to study how people try to persuade others.
Math and Science with Mr. Mackeigan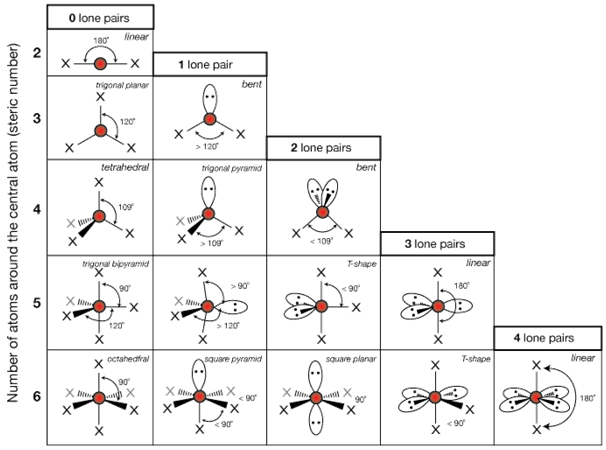 In our geometry class, we looked at 3D figures--namely prisms, cylinders, cones, and pyramids--and looked at the formulas for their surface areas. We also began to look at their volumes, starting with the formula for the volume of prisms and cylinders.
In our tenth grade integrated science class, we looked at VSEPR theory, molecular geometry, and polarity in molecules. Additionally, we started a review assignment which will conclude our study of covalent bonding.
US History and World Geography with Ms. Brauer
It's World Geography Boot Camp, and these kids are working HARD this week. We are systematically reviewing all the concepts and vocabulary since February 10 -- writing tons of sentences along the way, and finding our voices in English again. This is giving me the chance to identify any gaps or missed linkages, and to make sure we're all solid on the material before moving ahead again in our studies of migration.
Our Historians voted this week on how they want to use the remainder of our time in US History this year, and their choices skew toward economic history, which will be fun and interesting. While I work on planning this new approach, they will spend one last week winding up our study of the Civil War, focusing on whether the promises of Reconstruction were fulfilled.
Math with Mrs. Hinman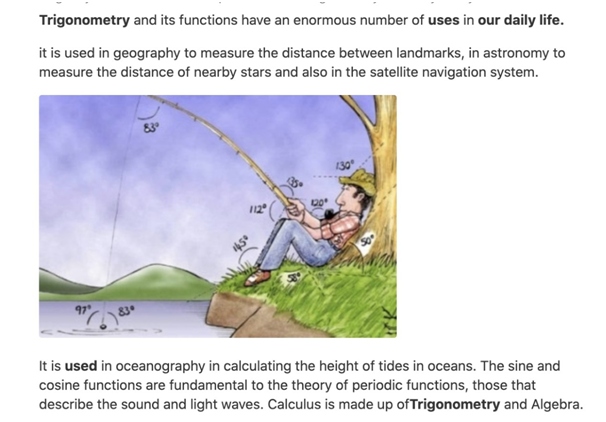 Next week in Algebra II students will begin their last unit, Trigonometry. Students will begin a basic review of SOH-CAH-TOA and quickly move to graphing trig functions and seeing how this can be used in real life applications.
Art with Mr. Brandt
Art students have continued their studies of influential environmental artists. They will now apply their research into a larger formal artwork using the natural materials found on campus.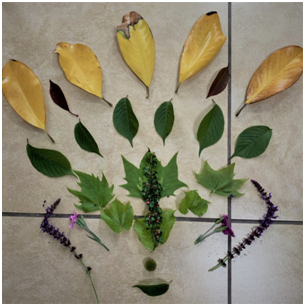 1- "Environmental Design with Leaves" by Victoria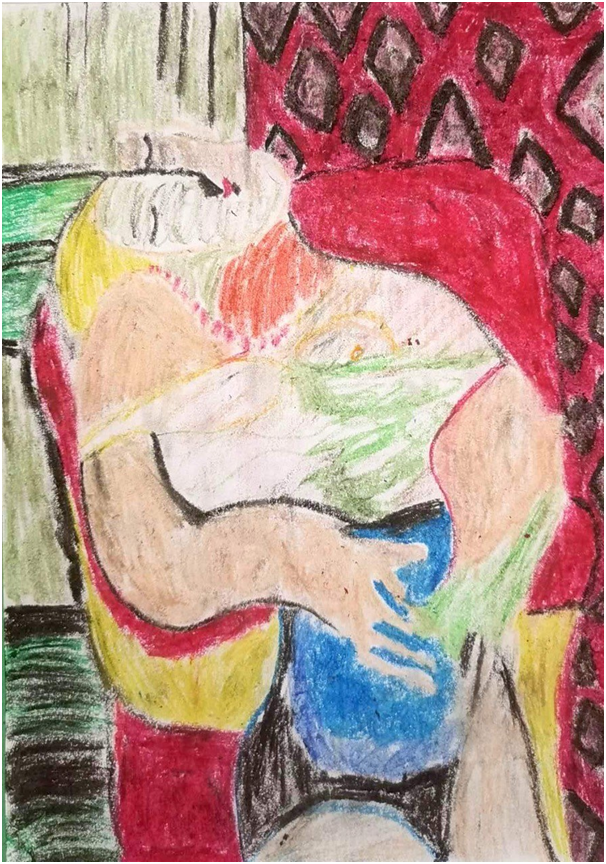 2- "Study of Picasso's Sleeping Woman" by Rain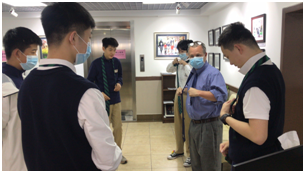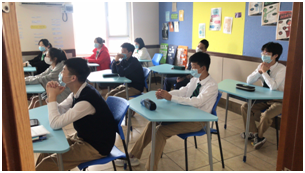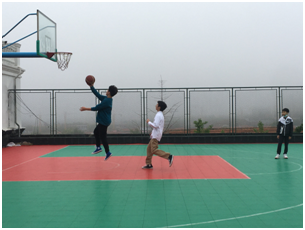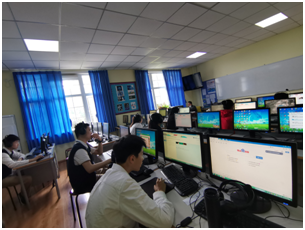 We are always ready to help.
Baishan AWS
Qingdao, China
info@baishanaws.cn