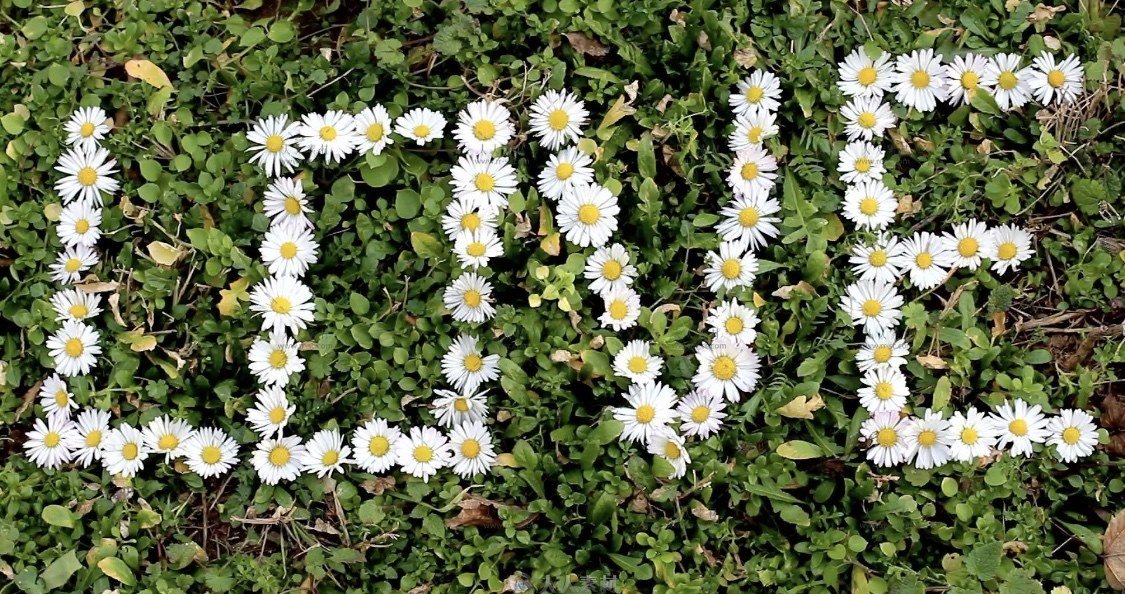 1-Red Tie Zoey's photograph "LOVE" illustrating an environmental message made with found flowers.
Baishan AWS Weekly Update June 26th,2020
Dear Baishan AWS Parents and students,
Baishan AWS had another exciting week filled with final assessments and ceremony. The 10th Grade students are now finished with their curricular lessons. While some students begin extra classes at QAIS, others are beginning their well-deserved summer holiday. These students were given extra time Thursday to pack and organize their dorms.
Ninth-grade students are continuing to prepare for the Zhongkao test for the next two weeks. We wish them much success.
We hope that you read next week's update to see the many photographs of the Awards Ceremony.
Lorne Brandt
Director
Humanities with Ms. Brauer

Our 9th grade world geographers had the chance this week to show me how much they've learned about migration, urbanization, development, and sustainability in their year-end summative exam. They applied their geography knowledge by analyzing quality of life data to assess the comparative development of three mystery countries, comparing scatter graphs, and evaluating real migration stories. We'll end the school year geeking out on the interactive graphs of Hans Rosling the Geography Genius.
Our 10th grade historians kicked off this very last week of the school year by examining the uneasy peace brought by the Treaty of Versailles after WW1. We moved on to the Great Depression and then a superfast study of how dictators rose and WW2 loomed. We did not make it through as much of US History as we'd hoped and planned at the start of the year, but 2020 has definitely been a year for the (future) history books, and we tackled it with clear eyes and curious minds. Onward, young historians, and enjoy the summer!
Math and Science with Mr. MacKeigan
In our ninth grade class, we were wrapping up the year with our final assessment--using our knowledge of transformations to design a tessellation. A tessellation is a repeating motif or pattern that can cover the Caretesian plane with no gaps and no overlaps. Students will use their artistic and mathematical skills to create a, hopefully, beautiful final project.
In our tenth grade class, we concluded our studies this year with a research presentation on a bacterial borne illness. Students used their knowledge of cellular biology and conducted research into the type of bacteria responsible for the disease, how it causes illness, the signs and symptoms of the disease, whether or not it's treatable, and regions where the disease is more common. Additionally, they did a final project on Mendelian genetics.
English with Ms. Roth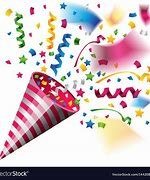 The first year of English at Baishan Annie Wright is complete, and what a year it was! We had some incredible challenges in our first year as a school, and we can all be proud that levels of language proficiency, writing skills, thinking skills, study skills, and awareness of language and literature have all improved. We have a long way to go but we are building a solid foundation. Congratulations to the students for their hard work.
Parents should know that there is still work to be done over the break. Check your email for more information about the summer reading and grammar assignments!
Visual Art with Mr. Brandt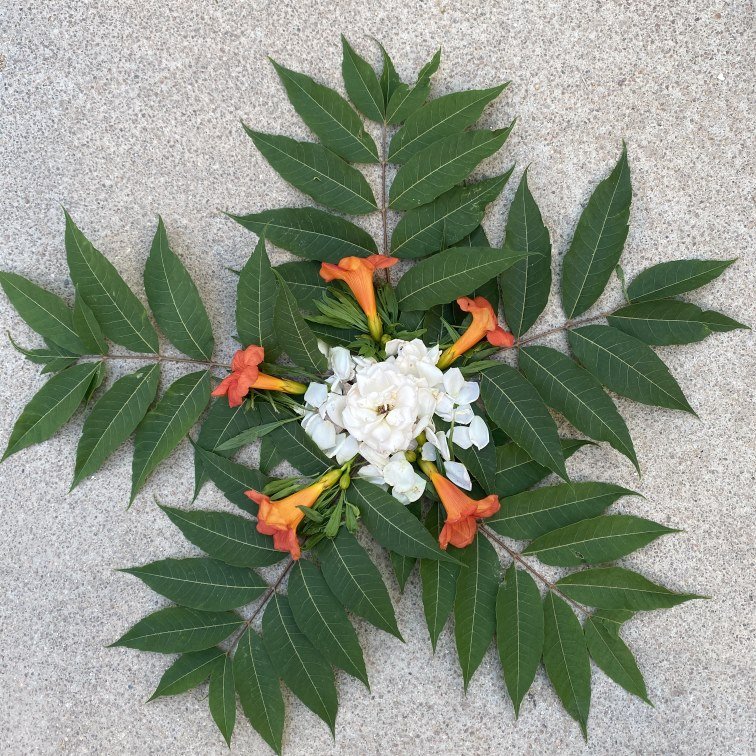 2-Livia's Environmental Artwork photograph using found plants.
Art students have their unit on photography and compositional strategies. Last week, students selected photographs that best fit the taught compositional strategies. They then annotated the photographs with lines and text. This week, however, the students demonstrated their understandings by looking at their own real world. They were challenged to take photos and annotate them to explain how they made creative decisions that emphasized what they intended to communicate.
For example, Max S. has demonstrated three compositional strategies in his "Afternoon's Playground" photograph: rule-of-thirds, vantage point, and depth-of-field.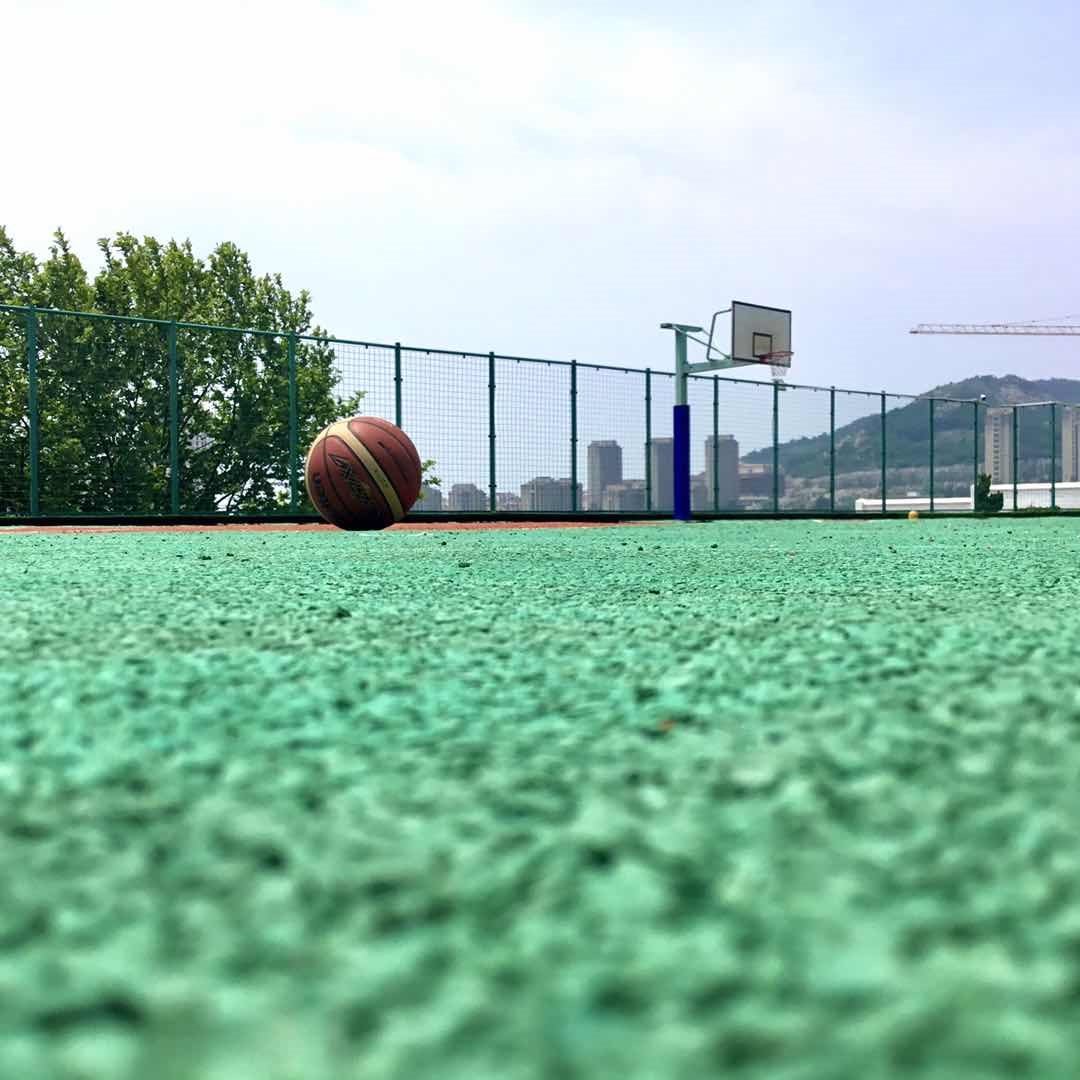 3-"Afternoon's Playground" by Green Tie Max S., digital photograph
Chinese Literature with Ms. Zheng
随着最后一周教学任务的顺利完成,我们本学年的中国文学课程也圆满地画上了句号。中国古代文学不论是内容还是形式,都生动地体现了中国文化的基本精神,民族思想和美学追求。学生们选取了自己感兴趣的"诗经"和"宋词"等单元,融合了文学和艺术,很好地完成了这份结业项目。不论是"唐诗宋词",还是"汉赋元曲",都有其独特的个性和经典文学价值。学生们在不断提高中文阅读写作综合能力的同时,通过学习古代文学作品,也逐步提高了艺术鉴赏能力和文学素养,在多学科融合和思维发散联想等方面也有所收益。纵观中国文学发展脉络,从远古到现代,不断创造出与时代相契合的文学奇观,引导学生去思考并关注社会发展和人类命运,这也是文人们传承的"文以载道"的精神体现。
九年级的学生们正积极备战中考,在所剩不多的时日里,愿你们不断"挑战自己,超越自己",预祝考试成功!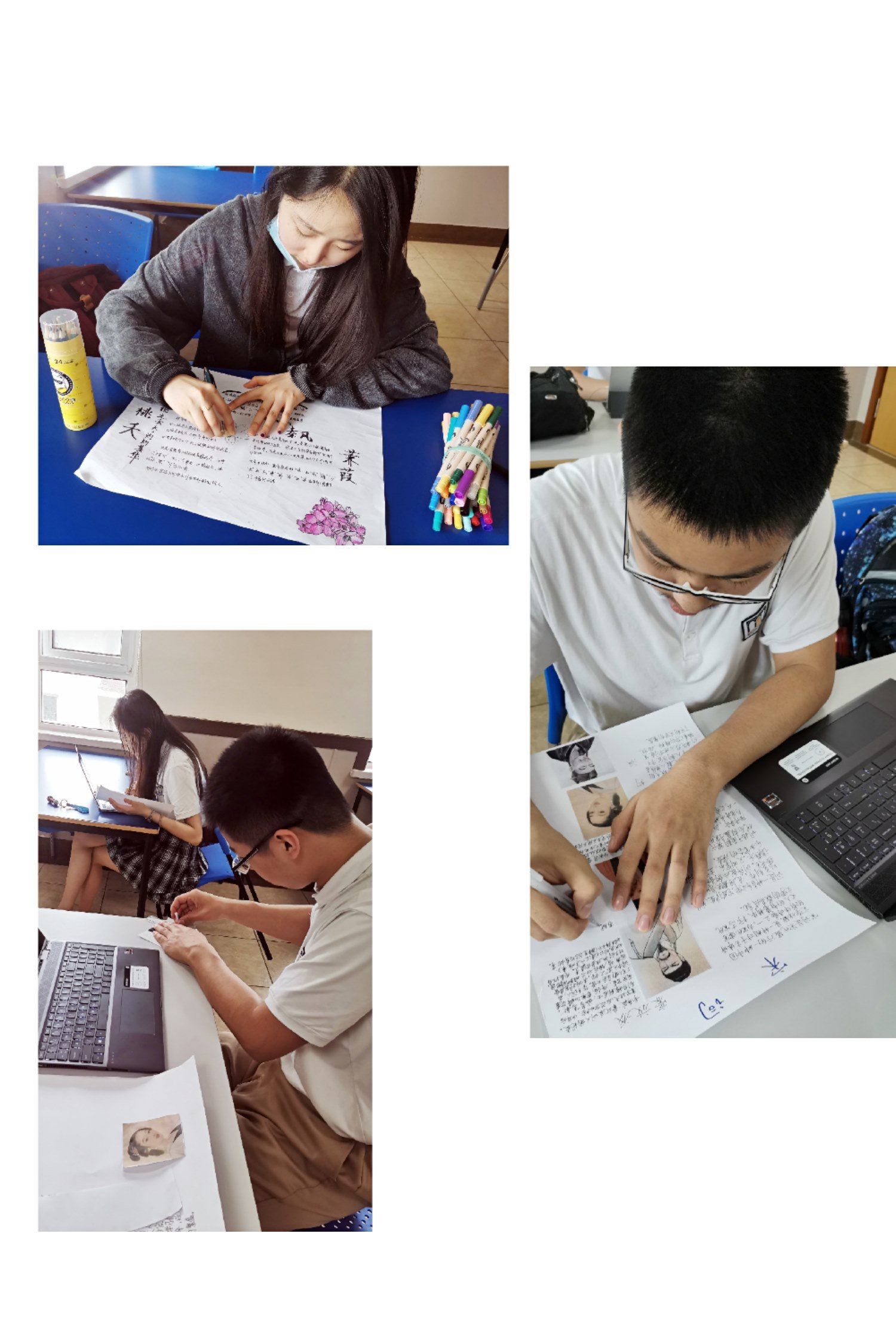 We are always ready to help.
Baishan AWS
Qingdao, China
info@baishanaws.cn
http://aws.baishanschool.cn/index.html