Qingdao Baishan School partnered with the prestigious Annie Wright Schools in Tacoma, USA, to create Baishan AWS – a unique independent boarding high school located right here in Qingdao. Starting with grades 9 and 10 in 2019-2020, adding grade 11 in 2020-2021, and now offering grade 12 in 2021 - 2022, Baishan AWS will have an eventual enrollment of 160 – 180 students.
Baishan Annie Wright Schools: A Transformational Opportunity for Students
At Baishan Annie Wright Schools (Baishan AWS), we are committed to providing a world-class education that combines the rich heritage of Annie Wright Schools in Tacoma, USA, with the vibrant culture of Qingdao, China. As a unique independent boarding high school nestled in the heart of Qingdao, we offer a transformative educational experience for students in grades 9 through 12.
Baishan AWS offers a culture of learning modeled after a tradition of excellence. Annie Wright Schools, established in 1884, and Baishan School, the oldest private school in China's Shandong province, have had a close relationship for more than two decades since an exchange program began in 1996. The philosophical and educational match between the two schools inspired this exciting partnership. In addition to eventually offering parallel curricula, the schools look forward to continuing exchange opportunities and furthering our mission to prepare students for a global society.
Qingdao Baishan School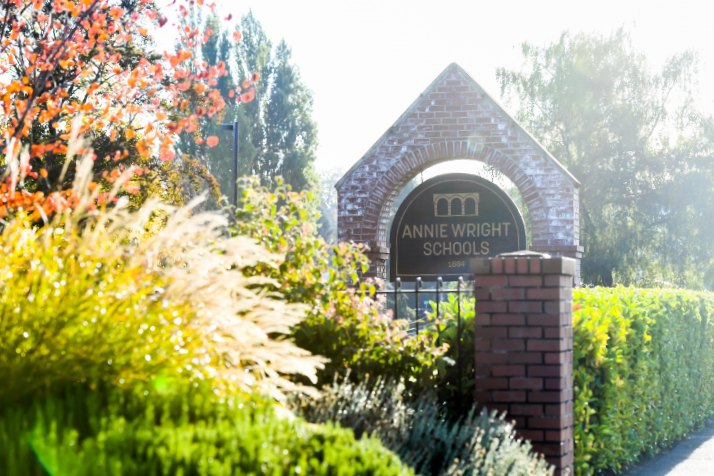 Annie Wright Schools
Our Distinctive Offerings:
1. Advanced Placement (AP) Courses: We offer a comprehensive range of AP courses that challenge our students academically and prepare them for success in college and beyond.
2. IBDP Curriculum: Baishan AWS proudly offers the International Baccalaureate Diploma Programme (IBDP) curriculum, including both the Diploma and Certificate options, empowering our students to become well-rounded global citizens.
3. Programs for Holistic Development: We believe in nurturing not only the minds but also the talents and interests of our students. Our programs include Lotus 5 Morning Advisory, The Mastery Approach, and a variety of electives in Visual Art, Photography, Music, Band, Choir, and even Mixed Martial Arts.
4. Athletics and Sports: Baishan AWS promotes physical fitness and teamwork through athletics and sports competitions in football, basketball, volleyball, archery, sailing, and golf.
5. Enrichment Activities: Our students can explore their passions through a wide range of after-school activities and extended learning opportunities.
6. Test Preparation: We offer specialized courses in TOEFL, EAL (English as an Additional Language), and SAT to help students excel in standardized tests.
7. Community Engagement: Baishan AWS encourages students to make a positive impact on society through Community Action Project participation and offers the Strength Magazine journalism course for budding writers and reporters.
Our Exceptional Faculty:
At Baishan AWS, our educators are the cornerstone of our success. Over 80% of our teachers hold Master's degrees and boast an average of over 10 years of teaching experience. With a favorable student-to-teacher ratio of 3:1, our students receive the personalized attention and guidance they need to thrive academically and personally.
Global Opportunities:
We are proud to afford our students the opportunity to attend high school at our partner institution, Annie Wright Schools in Tacoma, Washington. This unique exchange program provides students with a global perspective and the opportunity to experience education in different cultural contexts.
A Legacy of Collaboration:
Our partnership with Annie Wright Schools, established in 1884, dates back over two decades to the inception of an exchange program in 1996. The deep philosophical and educational alignment between our institutions has led to this exciting collaboration, enabling us to offer parallel curricula and fostering a mission to prepare students for a global society.
Baishan Annie Wright Schools exemplifies a culture of learning rooted in a tradition of excellence. We are dedicated to nurturing the next generation of leaders, innovators, and compassionate global citizens.
Join us on this exciting journey of discovery, growth, and achievement at Baishan Annie Wright Schools – where excellence meets innovation, and the world is your classroom.