Annie Wright News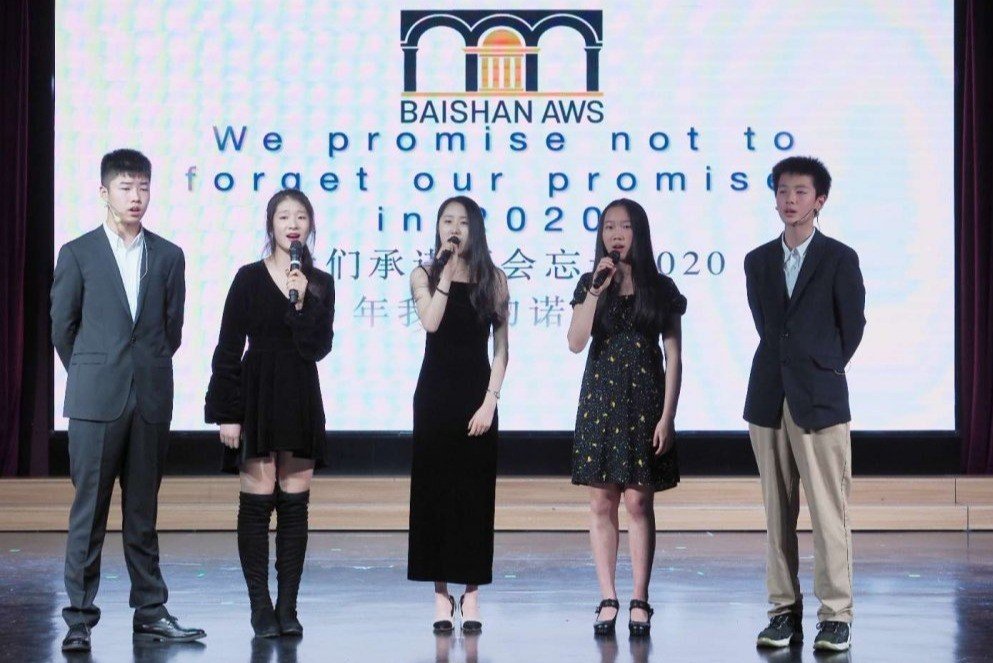 Dear Baishan AWS Parents, Students, and Friends,
It is fun to be in China, as you get to celebrate two New Year's Days! So, on behalf of the entire Baishan AWS Faculty and Staff, I wish you all a Healthy and Happy 2020.
We will be marking the end of our first semester next Friday, January 10th. This is the first grade that will be sent to Annie Wright in Tacoma as part of each student's final grade calculation for the school year. Remember too that report cards will be sent to families during the week of the 10th of February.
And finally, remember that we will have teacher or parent requested conferences next Friday, January 10th. If you still want to speak with a teacher, please feel free to speak with the school's office to set the time. And don't forget, we are always ready to answer any question you may have, no matter what time of the year it is.
We had a meeting today with all the students to learn more about the World Scholar's Cup, we hope to build a team working with students from Baishan and QAIS. We will be communicating more about this event in the weeks to come.
Last, but not least, we wish our grade 10 student, Zoey Wang, a great trip and an exciting time during her participation in a young women's leadership seminar in Hawaii, USA. We are looking forward to hearing more about what she has learned upon her return.
Enjoy the weekend,
Robert Hinman
Director
Academic Highlight
English with Ms. Roth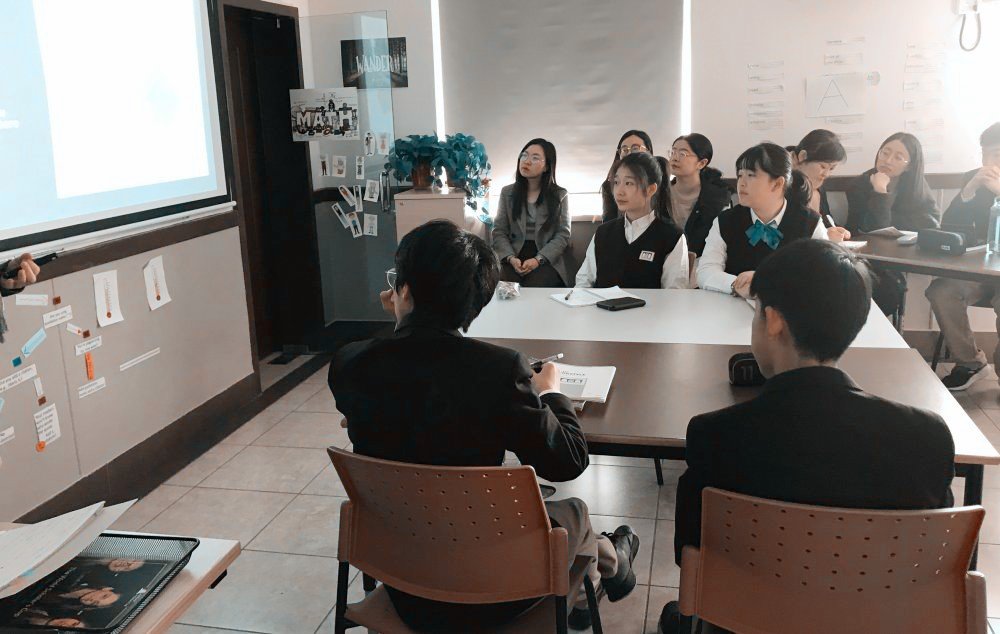 We've come to the end of the first semester! Tenth grade is finishing up by revising their comparative analyses of two poems. We will start next semester with the novel Pay It Forward, by Catherine Ryan Hyde. The big question we will consider is whether one young person can make a difference in the world. This unit is in collaboration with tenth grade math and their unit covering exponential functions.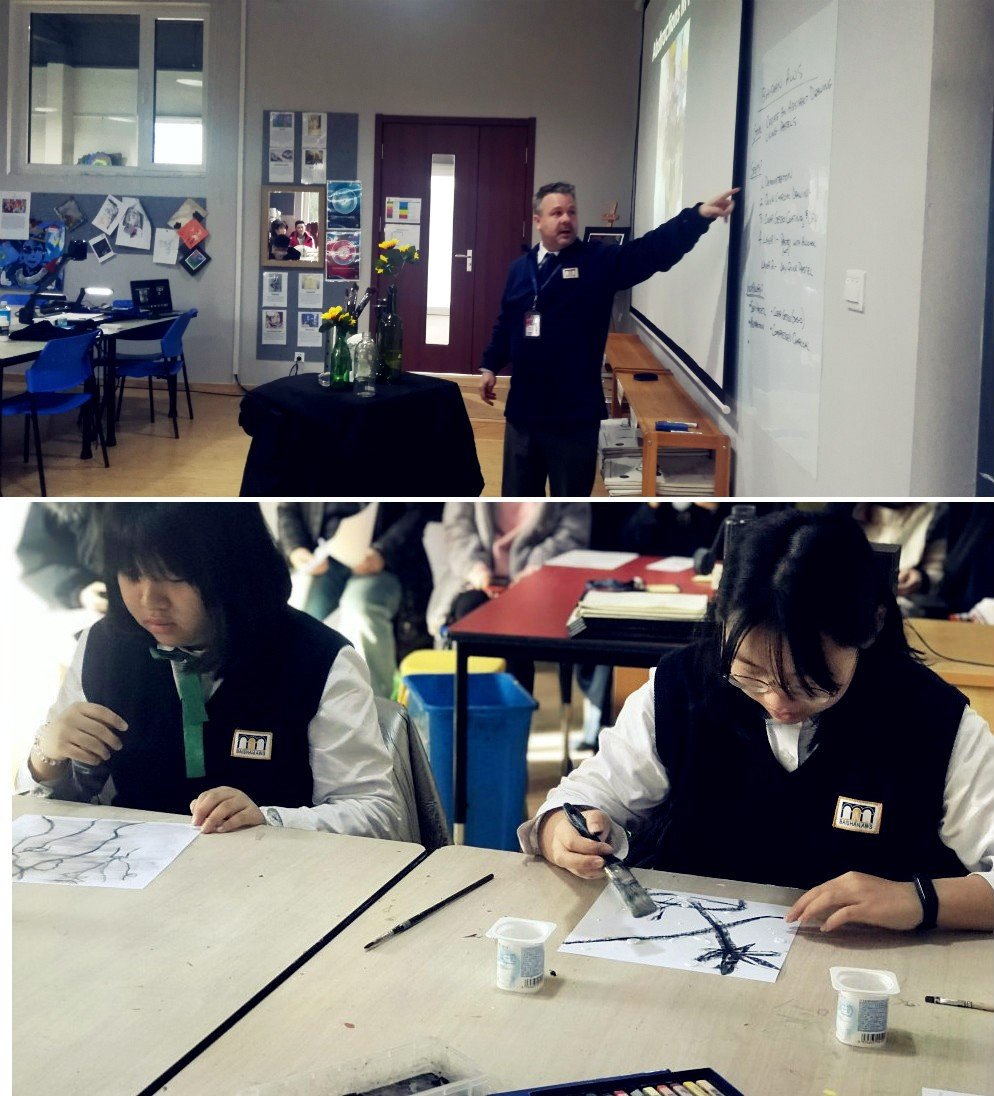 Art With Mr. Brant
The Art students have been completing their preliminary studies of Wassily Kandinsky, color theory, and composition.

While the 10th grade Art students have also been applying some of the symbols the they have learned in Algebra 2, the 9th graders are exploring various techniques.These students will begin their final,large watercolor next week.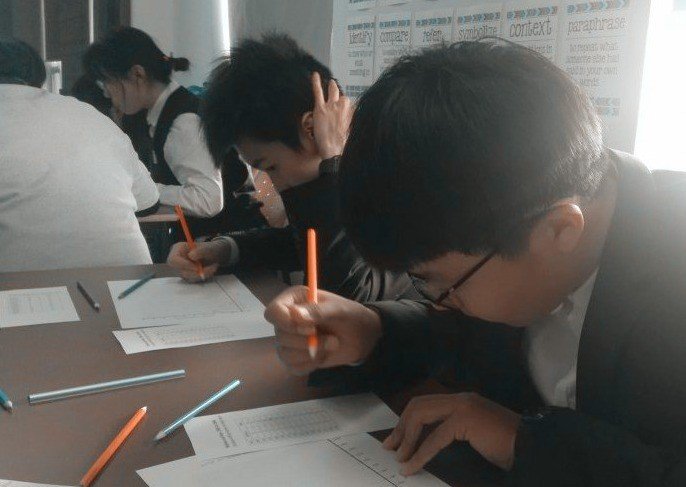 Us History and World Geography with Ms. Brauer
The 9th graders finished their Midterm Test in World Geography this week! I'm returning their climate change essays on Friday with comments and suggestions. They'll be able to work on these
essays again this weekend, and submit a second draft to me by Monday.
This has also been exam week in US History: their chance to show me what they know! Also, I will only accept essay revisions through Tuesday, so I strongly recommend the 10th graders spend some time this weekend working on their essays to resubmit by then.
In Algebra II students are finishing their study of radical functions. Students should be able to share their Kandinsky inspired paintings here shortly. Next week, students will review linear functions, systems of equations, quadratics, polynomial and radical functions in preparation for a semester midterm.
New Year Performance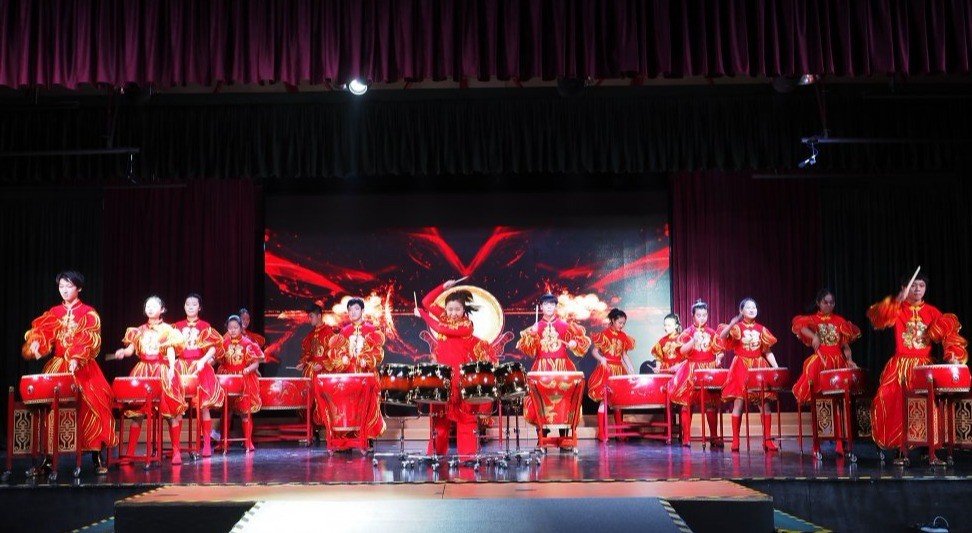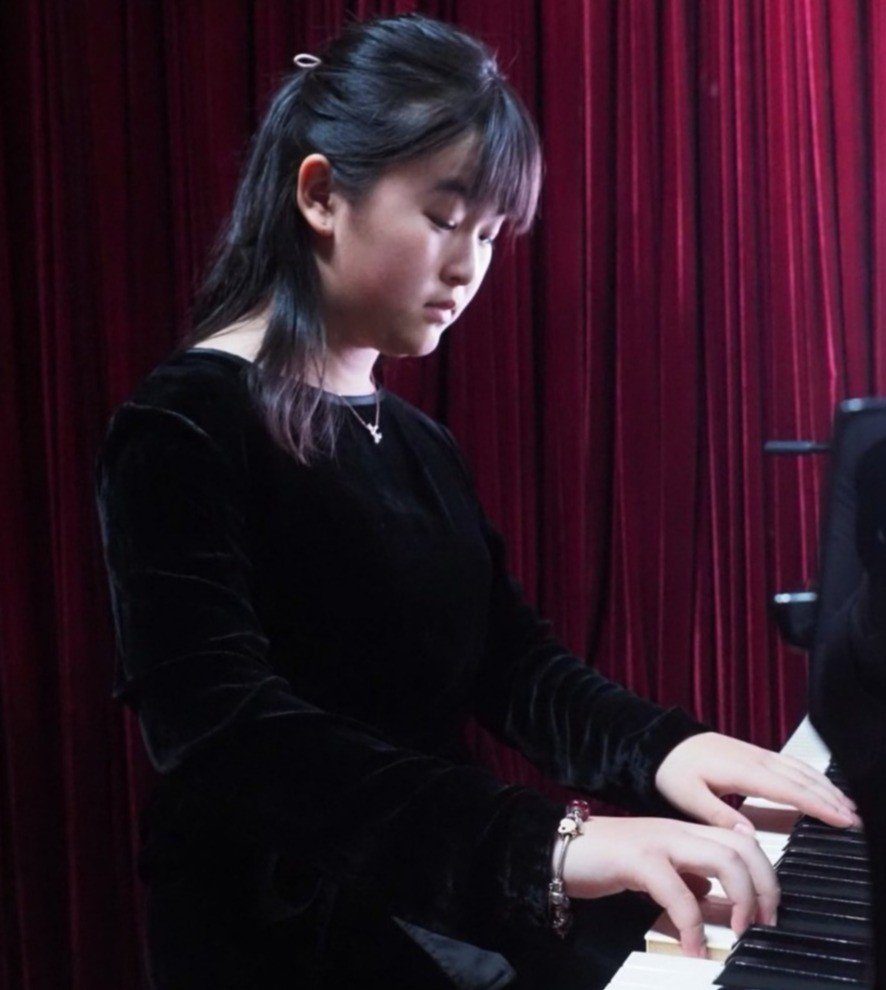 On December.31,2019, teachers and students of Baishan school held a New Year's performance in the auditorium.We welcome the coming of the 2020 with songs, dances and music, which brings a big feast to the teachers, students and parents. As a new member of Qingdao Baishan school, AWS students sang a traditional English song to express our wishes for the new year to all teachers and students. Sasha Zhang, an exchange student from Annie Wright school in the United States,brought us her own song, leave Me.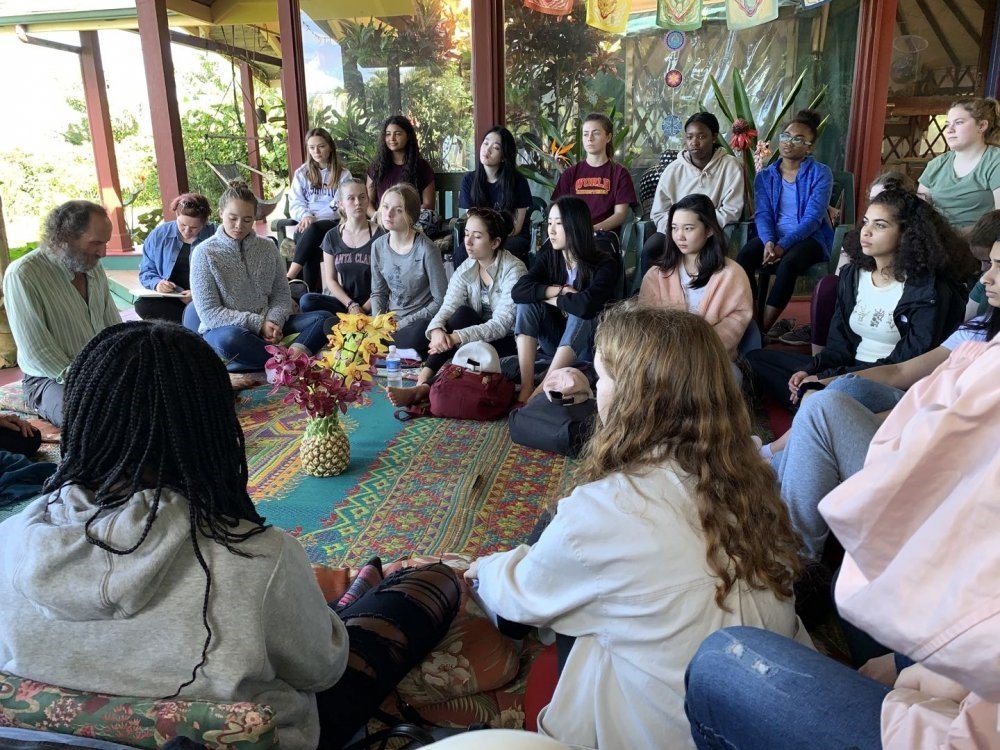 Zoey in Hawaii
On 5th January, Zoey Wang, one of our students has arrived in Hawaii,to take part in a young women's leadership seminar in USA. We should be proud of her courage and willingness to take risks and try something new! We wish Zoey a great trip and an exciting time during her participation in Hawaii. We are looking forward to hearing more about what she has learned upon her return.
We are always ready to help.
Baishan AWS
Qingdao, China
info@baishanaws.cn