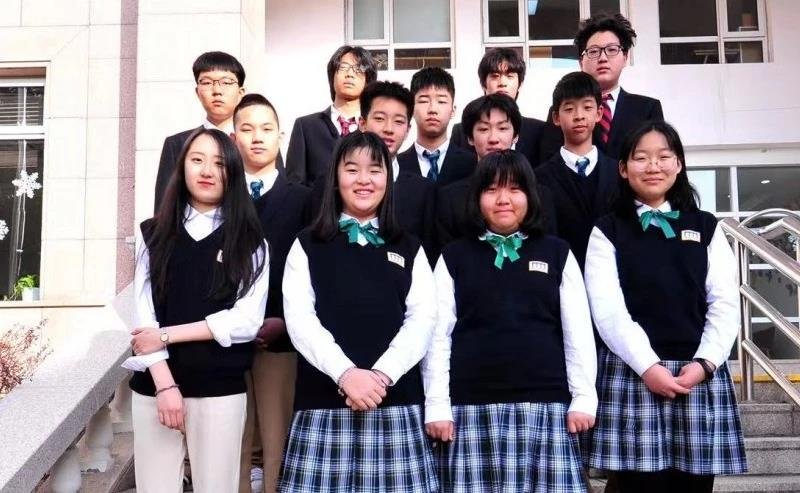 Friday Updates for December 13th, 2019
Dear Baishan AWS Parents, Students, and Friends,
We are now heading into the last month of school before our long winter break and New Year Holidays. It is exciting to see the progress our students are making in their participation in school life,and their level of English usage in each of their classes. Each week,our students also take part in activities such as Art, Basketball, Drama, Robotics/Technology, Journalism,and Sport. We want our students to have a strong variety of activities to make school fun.
In February, we will have three young men from Baishan AWS head off to Annie Wright in Tacoma for three weeks. In early January, we will be sending one of our students to a young women's leadership seminar in Hawaii,USA. It will be great to learn more about their experiences when they return to Qingdao.We should be proud of their courage and willingness to take risks and try something new!
Our staff is evaluating the usefulness of having some of our students have their laptops in school. Although there is much that can be done with this technology, we are considering the distraction that is often created by having this tool available throughout the day. We will discuss this more with families in the weeks ahead. We will be sure to notify everyone of any policy change in a timely manner.
Finally, remember that there are performances of, "Little Shop of Horrors" at QAIS this weekend. And, our kids have been invited to take part in a school dance together with QAIS next Friday, December 20. Our homeroom teachers will send out the information to you all once more next week. We have already shared these details with the students.
Best Regards,
Robert Hinman
Director
Class Snapshots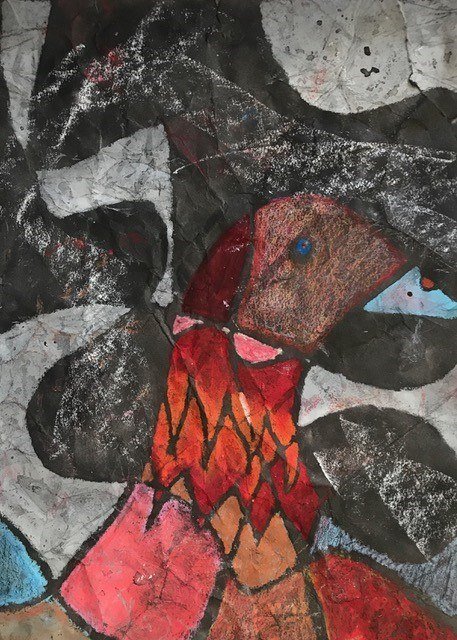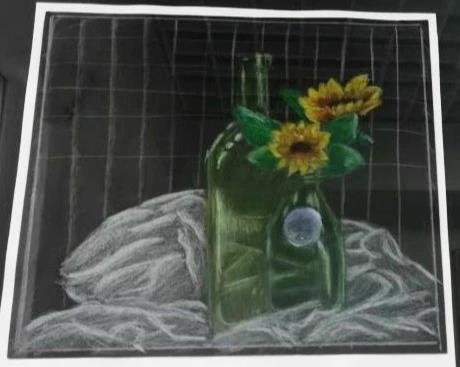 Art with Mr. Brandt
The Art students have finished their pastel batiks. This fun process challenges students to create subject matter from random lines, then create color gradients using oil pastel. As a modern interpretation of a traditional batik process, the students then covered their oil pastel drawing with dark black Chinese ink. The oil pastel resists the ink while the white paper quickly absorbs it, resulting in an interesting effect. This quick lesson encourages the students to enjoy taking risks and exploring new art processes.
Several of these works will be on display in the AWS hallway.
English with Ms. Roth

English 9 is engaged in several weeks of writing, starting with the basics: parts of speech. By the end of the writing clinic, students should be able to write a paragraph that has a main idea and supporting details using a variety of sentence structures, appropriate vocabulary, and mostly accurate grammar. English 10 is working through our unit on war poetry and at the end of this week started to write some poetry of their own!
Next week in both classes, we'll spend a little bit of time on Christmas traditions in the English-speaking world.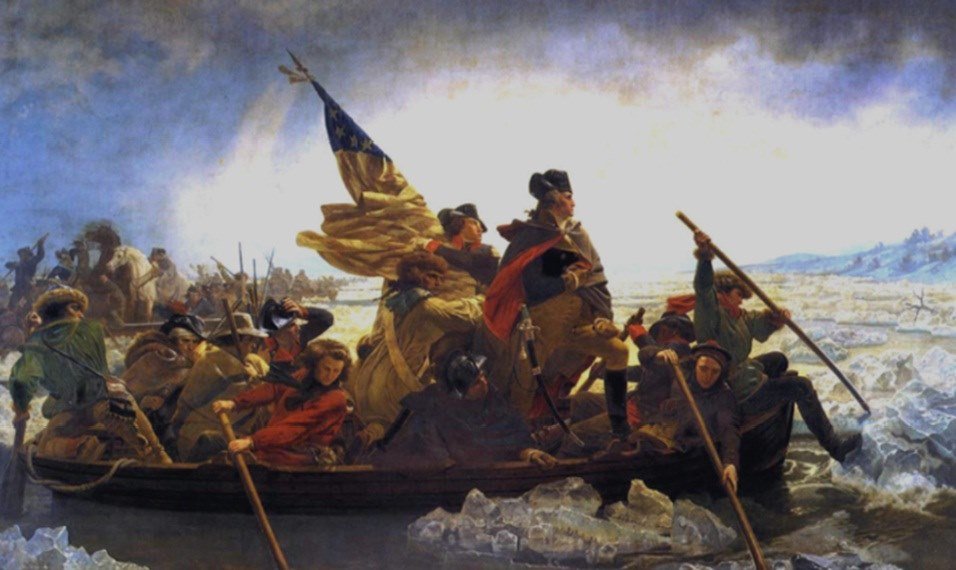 Us History and World Geography with Ms. Brauer
In World Geography, we spent the first half of the week reviewing the climate change analysis we did last week, filling any knowledge gaps and clarifying concepts. Then we kicked off our case study of climate change in the Arctic with student presentations.
The US History, we've made our way through the most important battles of the American Revolution. Now it's time to build a government, but how will these fractious colonies all reach agreement?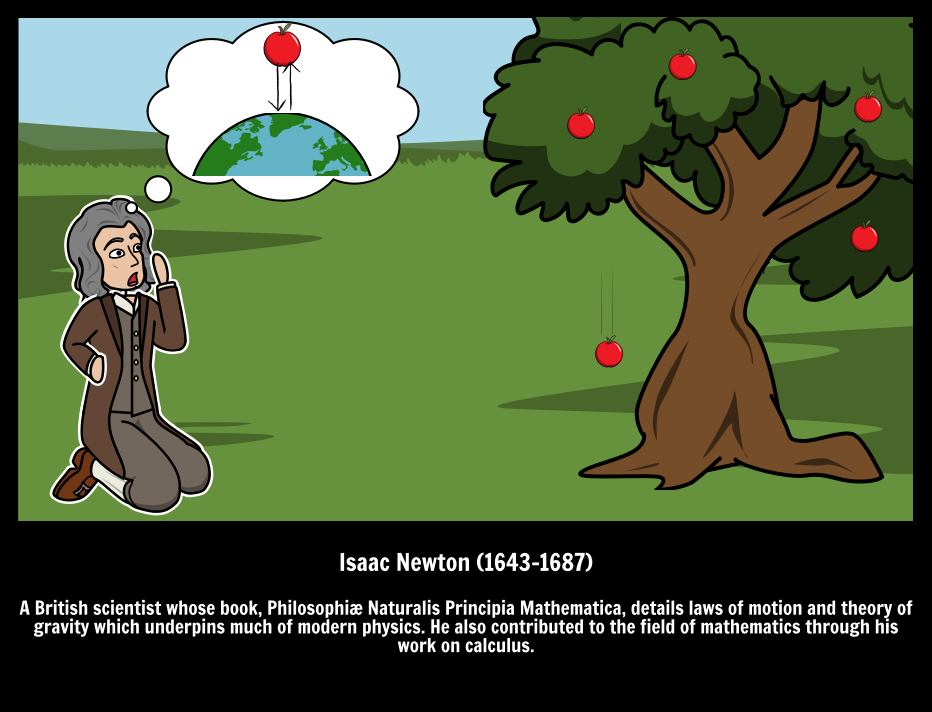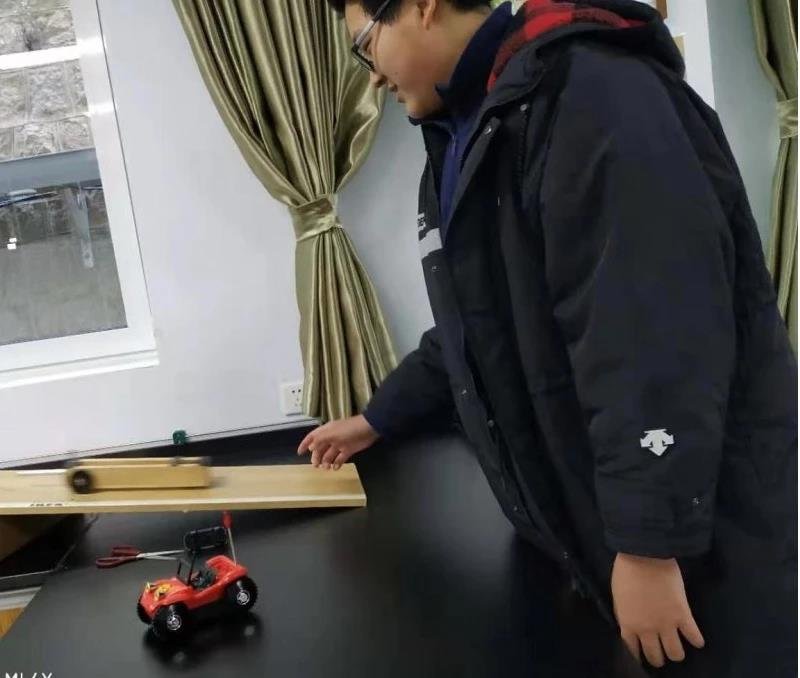 Science and Math with Mr. MacKeigan
In our grade 9 integrated science/Geometry class, we did a lab on motion, creating motion which matched a given position-time graph or velocity time graph. For Geometry we looked at congruence proofs for triangles using AAS and ASA, and properties of isosceles and equilateral triangles.
In our grade 10 Science class, we did a lab on motion, creating motion which matched a given position-time graph or velocity time graph. Additionally we continued studying circular and projectile motion and began to look at Newton's law of universal gravitation.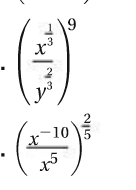 Math With Ms. Hinman
Students in Accelerated Algebra II have begun their study of radicals and radical functions. I tell them if you want to see some adults cry let them see problems like this....
Annie Writes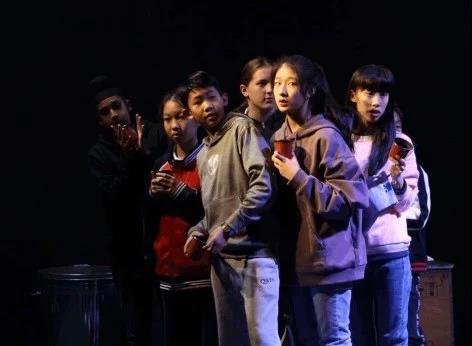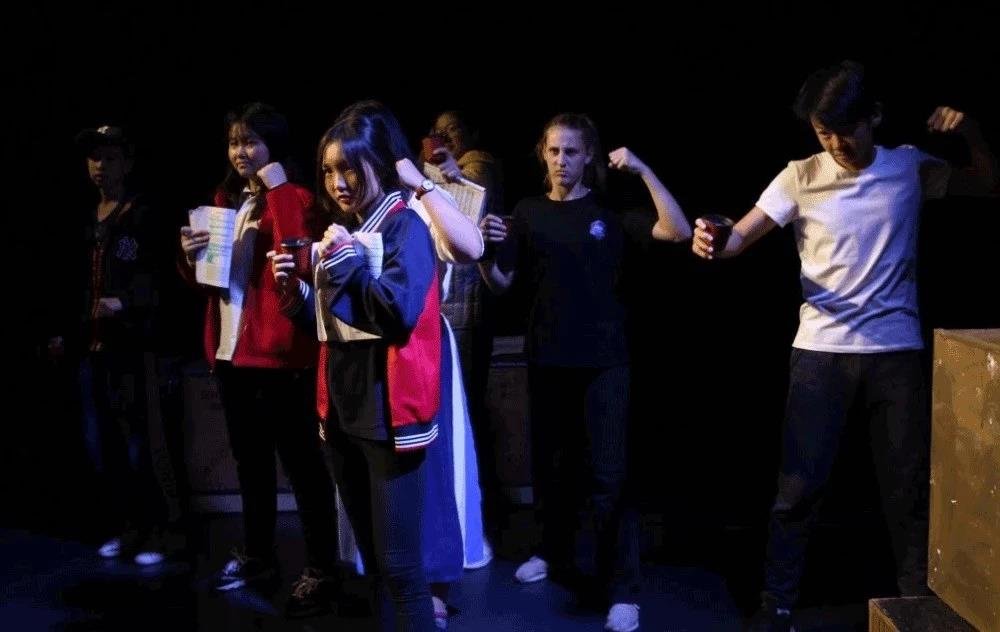 Little Shop of Horrors: Coming Soon!
On Friday and Saturday,December 12 and 13, drama students of QAIS and AWS had an amazing show called "Little Shop of Horrors".Mrs. Borodenko is the big teacher of this show. I interviewed her and asked her some questions about this show.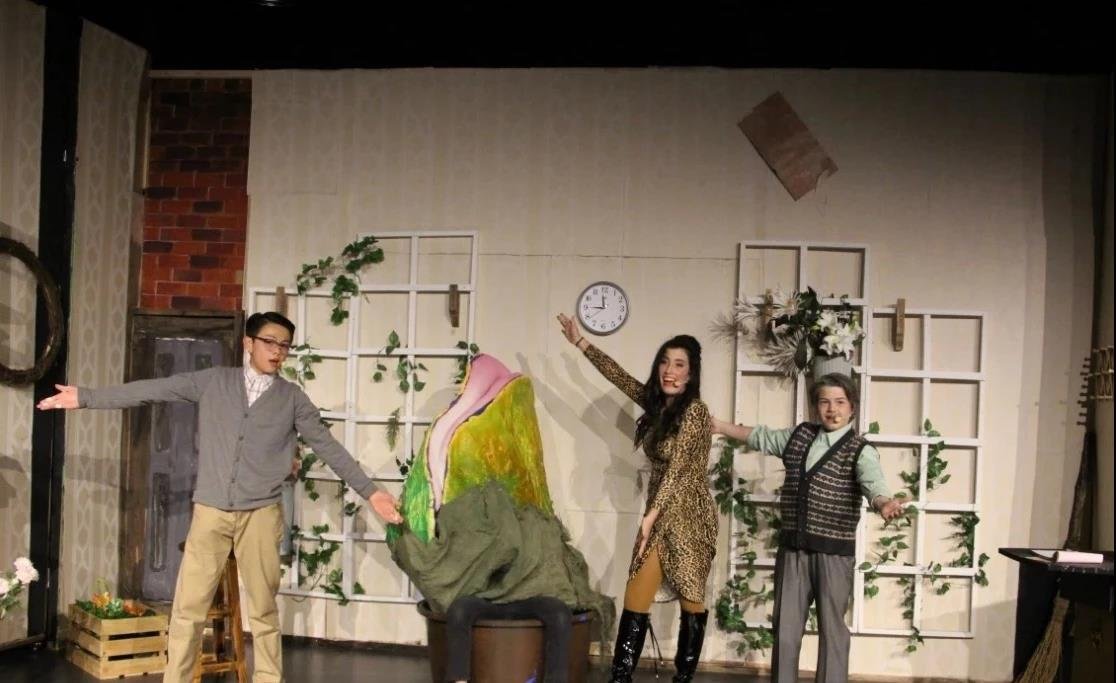 KC:How and why did you choose this show?
Mrs.Borodenko: We chose Little Shop of Horrors because some of our creatives have been involved in a previous production and thought it was a good time for our school to do a show that incorporates some of the unique elements Little Shop offers -- such as a rock band, the large scale puppetry and the comedic/horror themes. We were excited by the challenges of the show and how we thought it would work with our student artists.
KC: How do you choose who plays the roles?
Mrs. Borodenko: For all of our shows we hold open auditions for any students interested in participating. We do several days of auditions where we give students an opportunity to sing, act and engage in group activities to see how they work together. We then take into consideration the strength of each student, the character list and requirements of each role and the experience level and interests of the students to put students in the best role.
KC: Next Friday my friend and I will go and see this show. If you also want to see the show you can buy tickets via QR code on the Little Shop of Horrors posters on the school door.
Mrs. Borodenko says, "there is limited seating for each show so we encourage people to buy tickets early so you don't miss this awesome show!'' I agree. (All photos provided by QAIS)
by Katherine Chen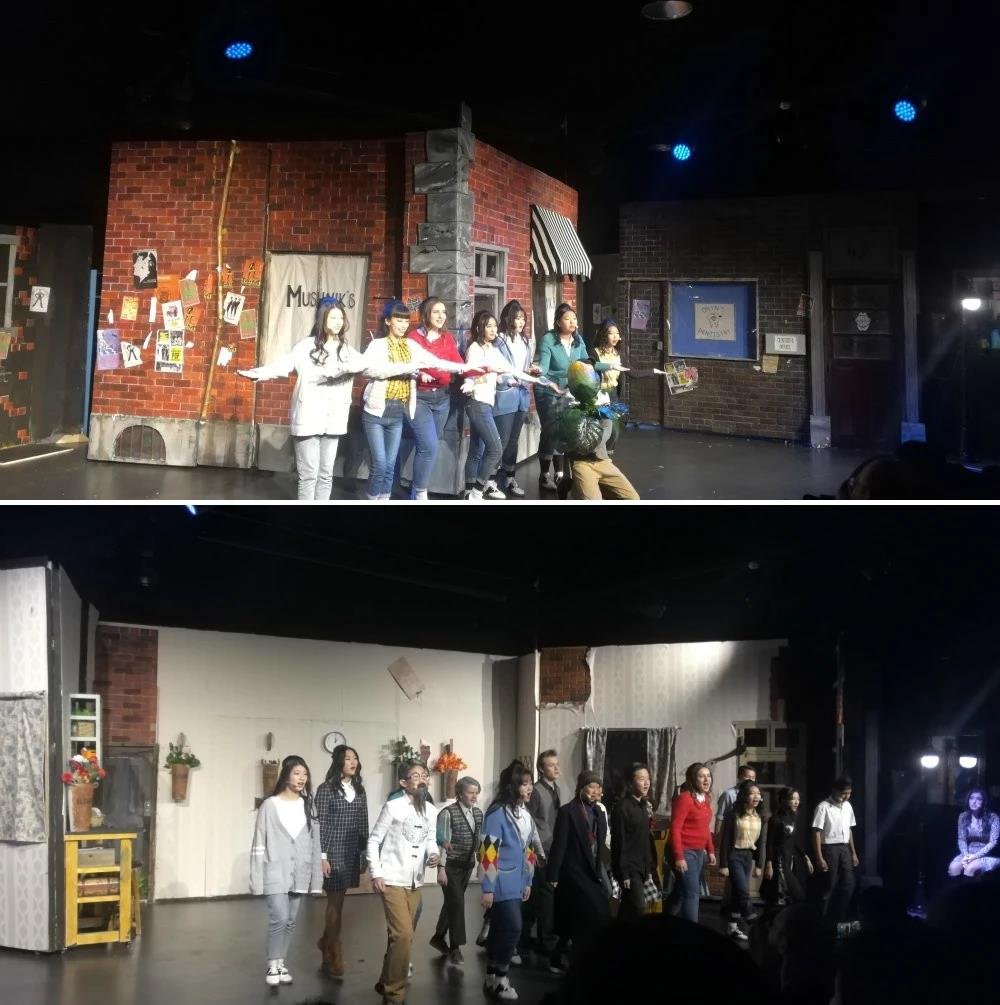 Open House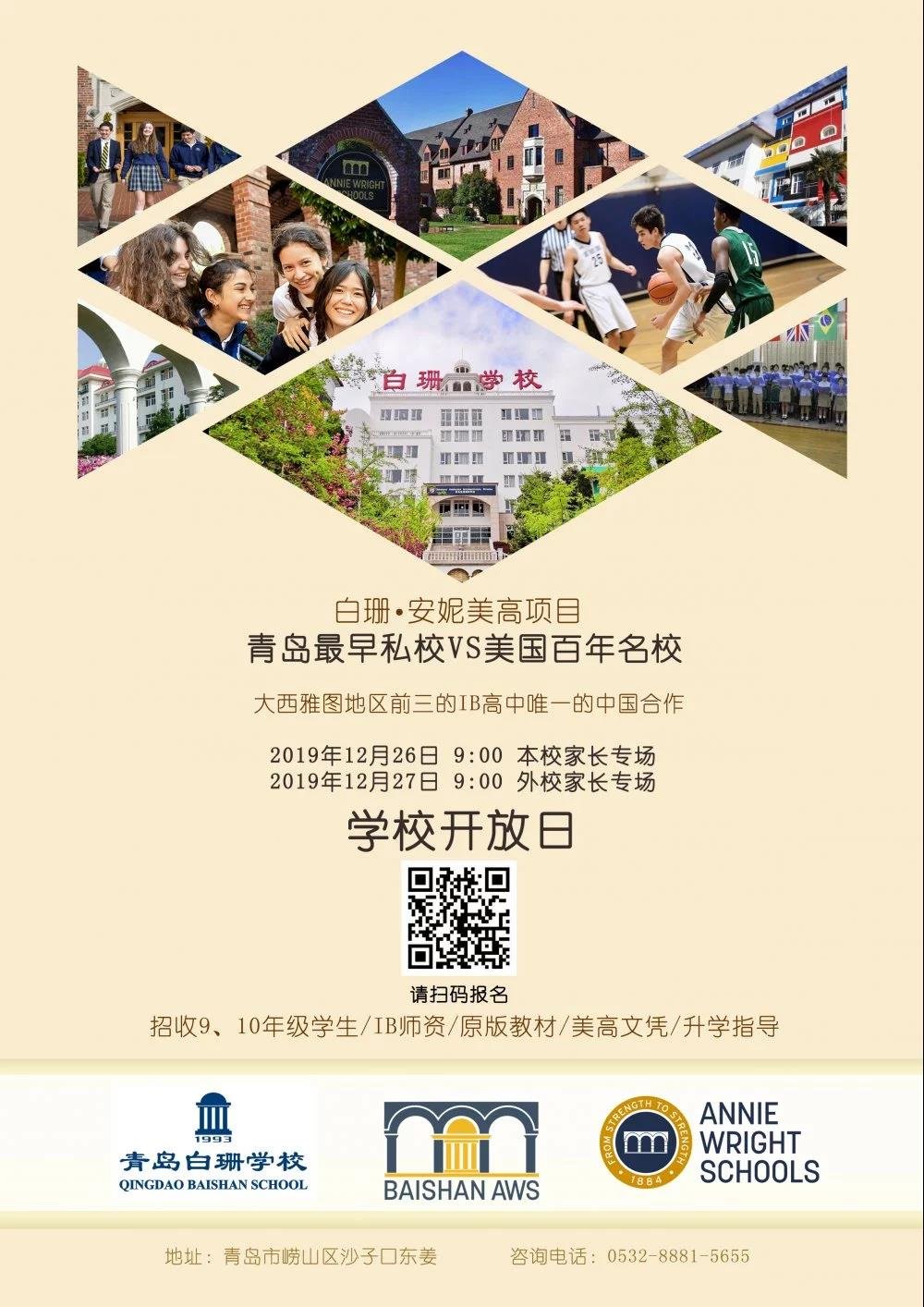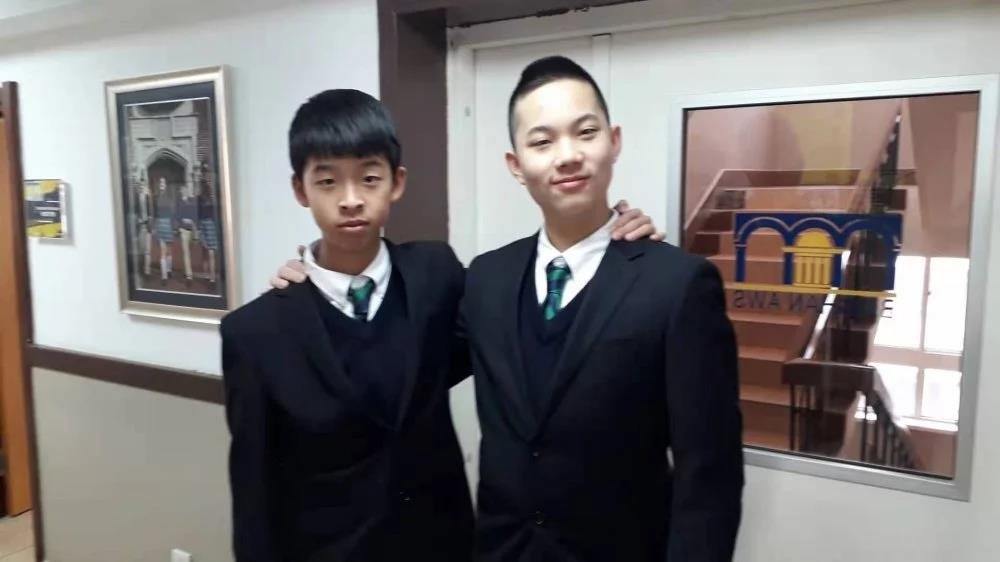 We are always ready to help.
Baishan AWS
Qingdao, China
info@baishanaws.cn
http://aws.baishanschool.cn/index.html