Annie Wright News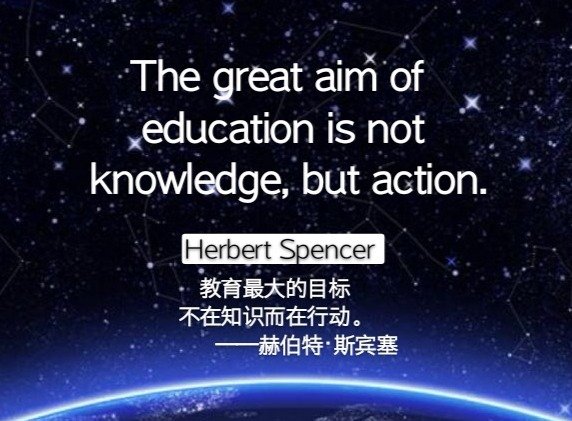 Facing Challenges, Finding Solutions
For seven weeks, the staff and students of Baishan AWS have had to adapt to life and learning from a distance.The health situation has required everyone to be positive, flexible and adaptable. We are happy to see, that despite the tough times, our school has kept on working, laughing, and learning. We hope that you will see from this chronicle of the school during this time, that Baishan AWS served our students and families with energy, effectiveness and care.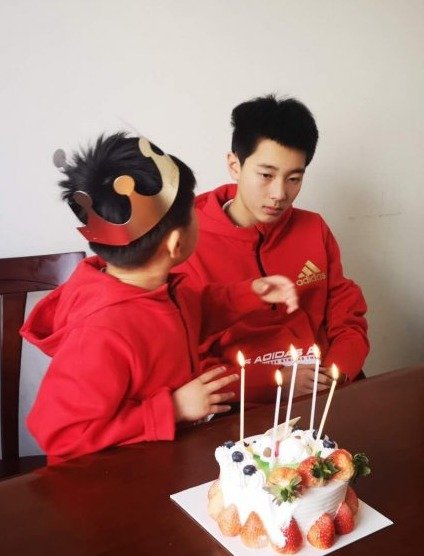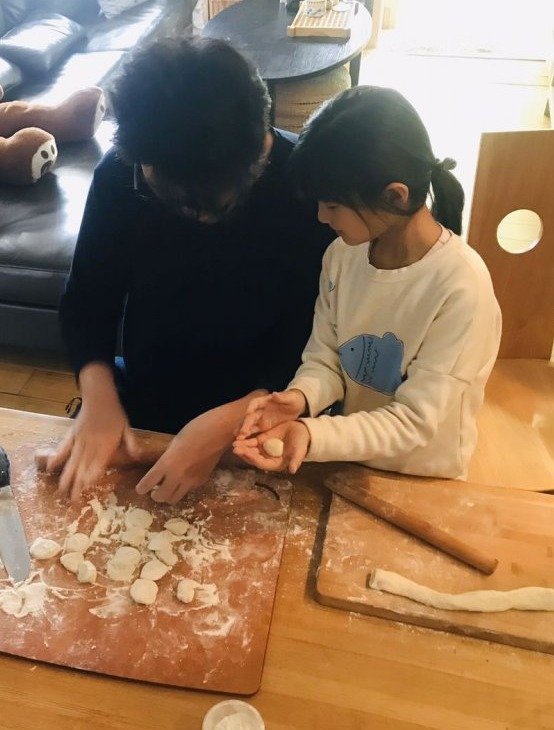 01 Greeting from Mr. Hinman

Dear Baishan AWS Parents, Students, and Friends,
We have been busy again this week on-line, and we hope that our students can keep up their energy and attention during these (hopefully) last weeks of on-line learning. It is positive to see more and more provinces in China setting dates for students to return to school. I think we are almost there.
One longer term goal we wanted to implement this year was the addition of mobile alerts and access to student grade and assignment information for both students and parents. We will soon be sending details to families about what functions will be provided through this platform and how to use it. We hope this will provide another useful tool to help everyone work better together.
If we have any other updates as the week progresses, I will pass them on immediately.
Robert Hinman
Director
02 Students Voice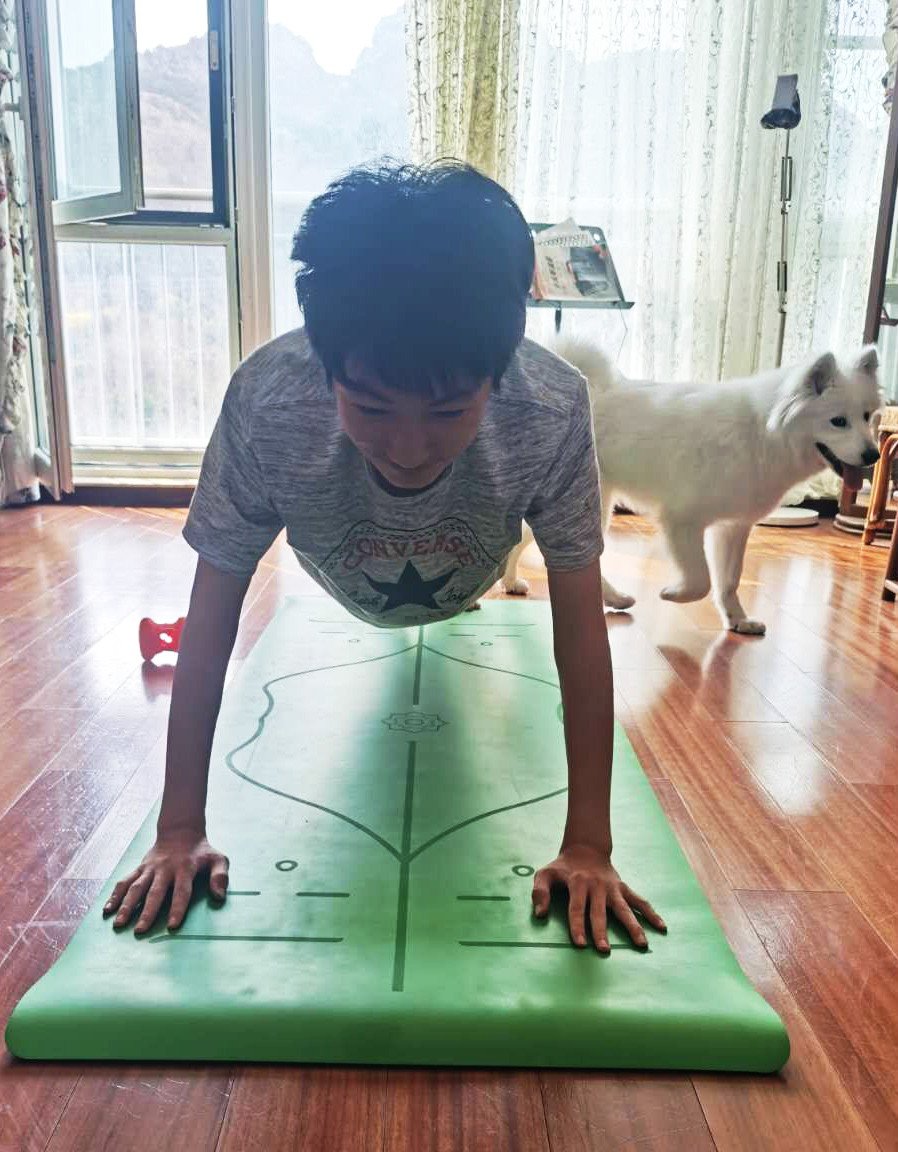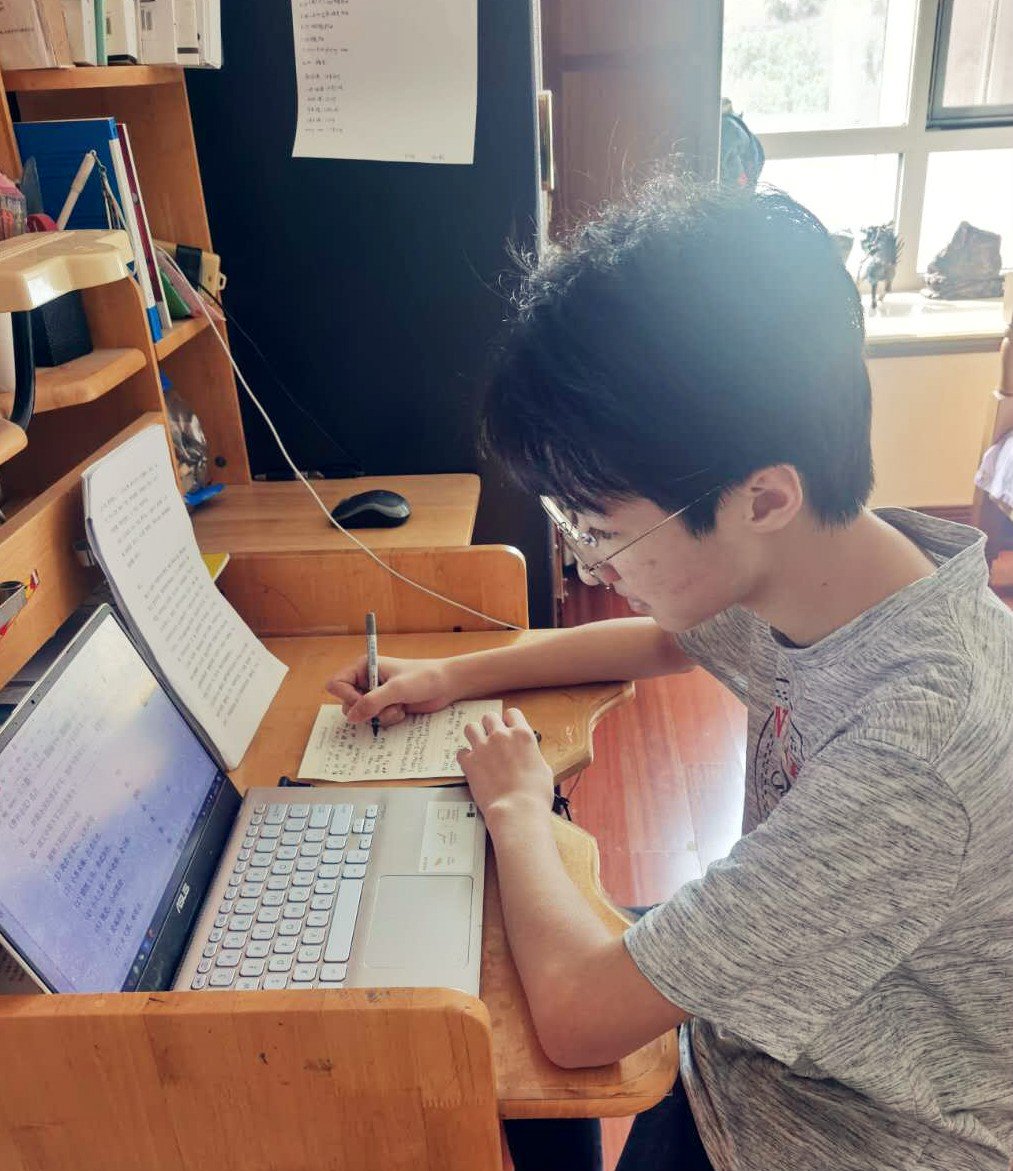 Jay Ye
This is the first time that we have moved our classroom to the Internet. I am looking forward to and also worried about it. Can we really ensure efficient learning through the Internet? Is online classroom really worth promoting?Can distance learning really achieve the same effect as in real classroom?
However, it is unexpected that the online class is both convenient and practical. Whenever and wherever you just take out your mobile phone or computer and log in to the online classroom, you can learn; the teacher can clearly see whether you listen to the class at the other end of the network, and if you were found wandering and other situations, the teacher will give warm reminders.The face-to-face learning of teachers and students on the Internet is not only convenient for the communication between teachers and students, but also convenient for the management of the learning order of the classroom, which represents the campus classroom. At the same time, it can also play a role of supervising learning and encouraging students to work hard. Compared with the holiday, when there is no teacher's help, I prefer the teacher's direct instructions and answers. This will not waste time, but also improve the efficiency of learning.
Of course, the online teaching still has its shortcomings, such as sometimes the network is not good suddenly stuck, or occasionally there will be noise. Although it is the first time for teachers and students to contact and use it, we can also solve the problems in time through communication,discussion and technical guidance. Is the advantage of network teaching greater than the disadvantage? I believe that it is up to the person. Through a period of contact and E-learning, we can find solutions to various problems.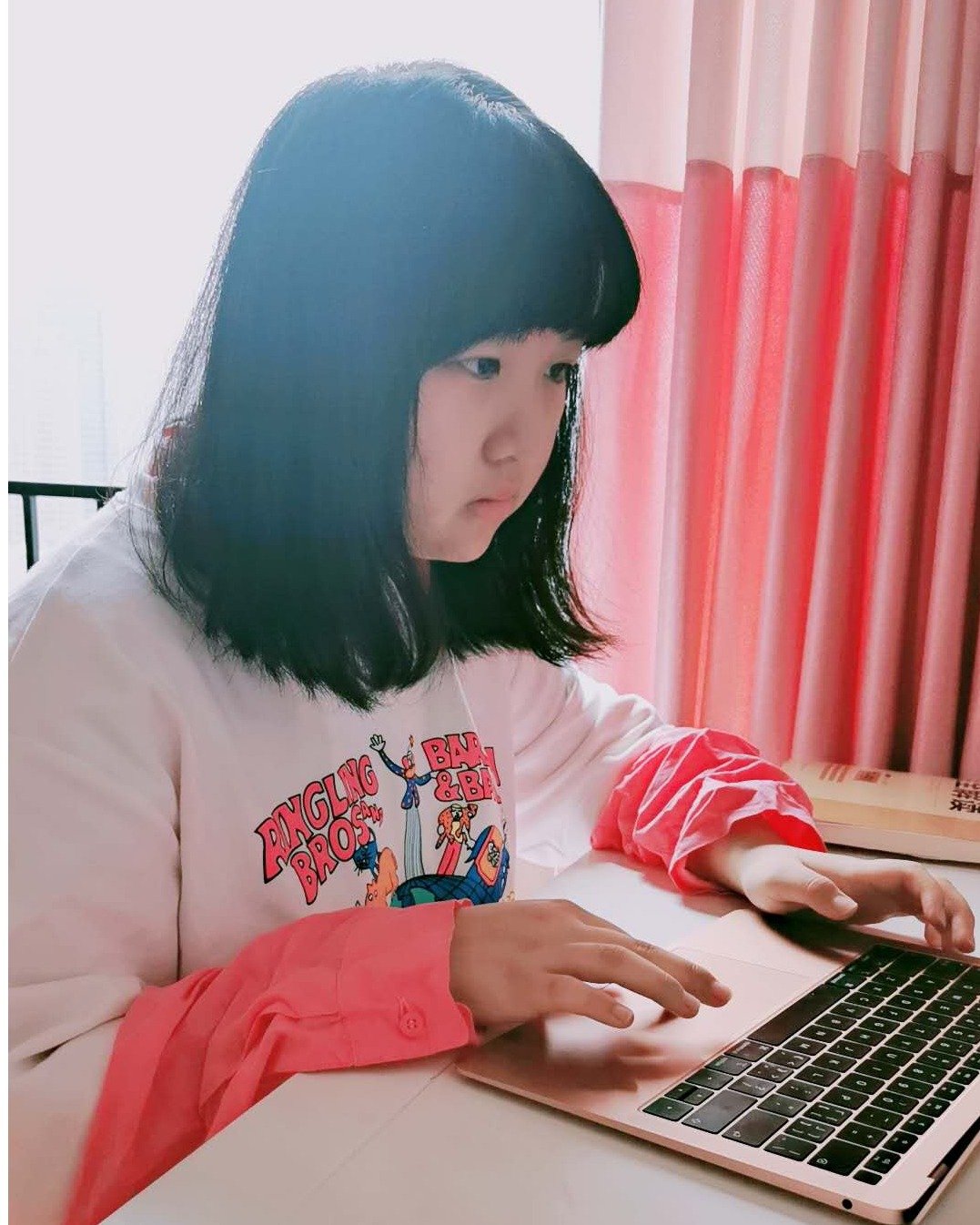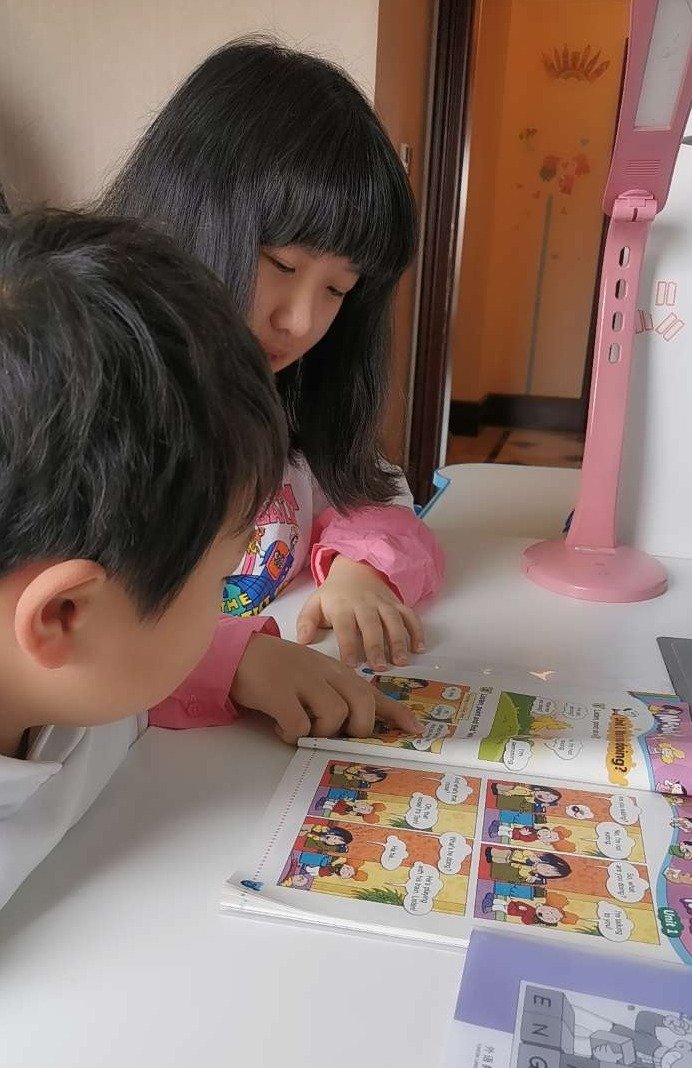 Angel Xuan
During the epidemic outbreak, the holiday was extended, and the school worried that our study would be delayed. Instead, online learning was adopted, and classes would not be suspended. Online class is a double-edged sword. I feel the power of online class. It's a very flexible way of learning. It's more convenient and effective. It also can stimulate interest in learning. There are also teachers and parents online to help learning and supervision. But sometimes it will also affect learning efficiency, because i am not very self-discipline, distracted class, so the efficiency is reduced. In addition, sometimes the network is jammed, and the teacher's voice is intermittent, which leads to the failure of normal class.
Thanks to the foreign teachers and Chinese teachers of our school, who have been helping us learn and answering our questions. You are more concerned about us than when you were in school, and you are more concerned about our learning . You spend a lot of energy to prepare courseware and assignments, so that we can better enter the learning state.
03 Annie E-learning

Art with Mr. Brant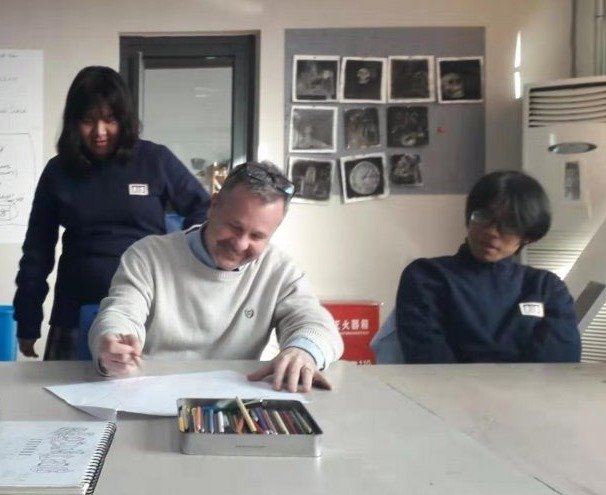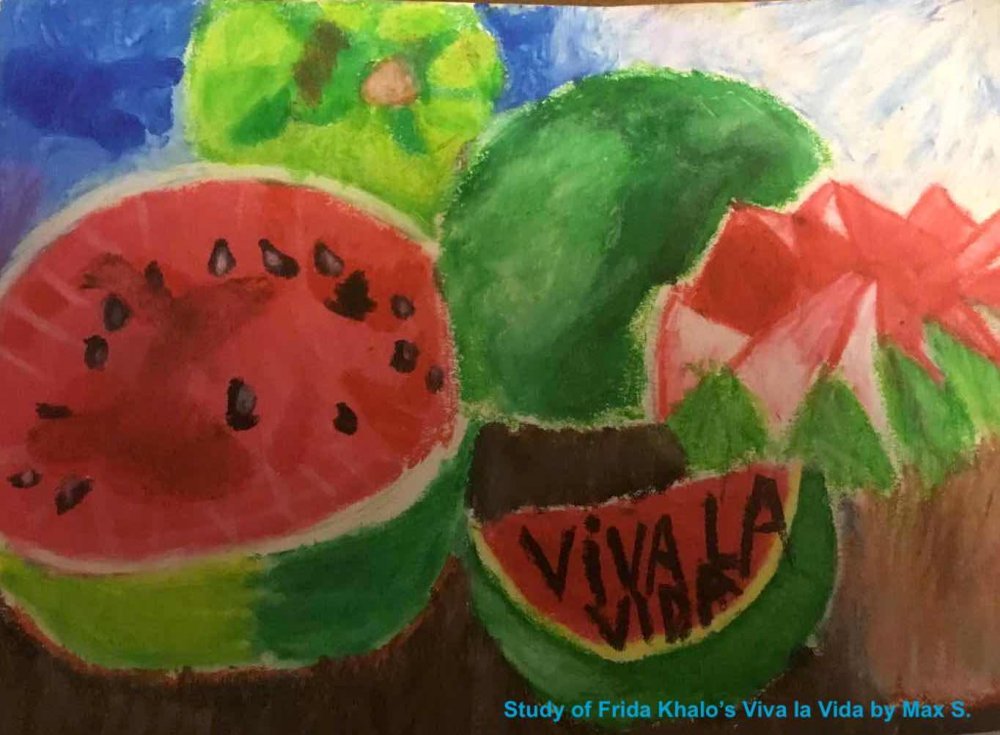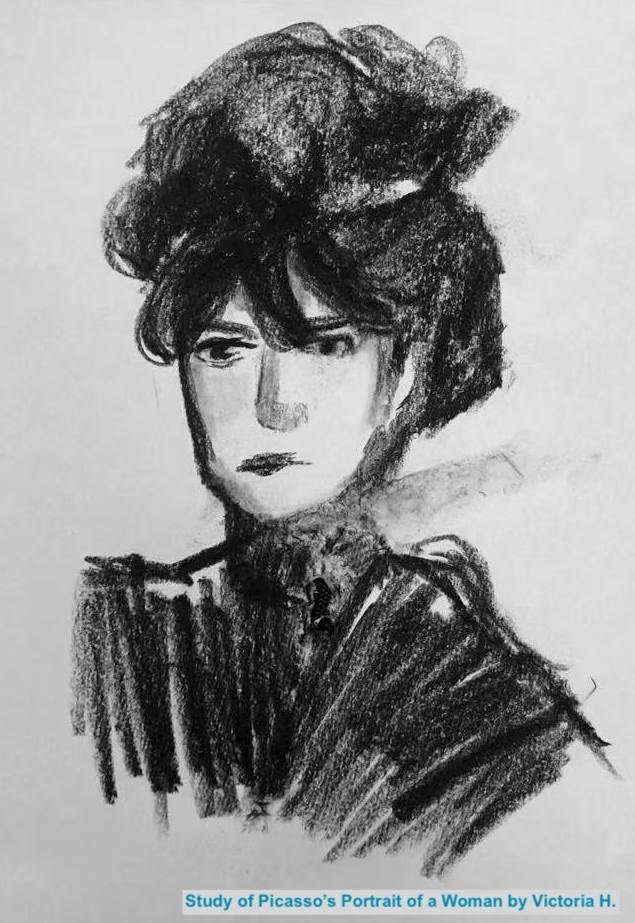 Art students continue their studies in art by investigating the works of American Surrealist and Precisionist artist Georgia O'Keeffe. Students analyzed the formal qualities, including the elements and principles, and the cultural motivations for the pieces. The students then created their own renditions of the work using supplies available at home. Parents are asked to check their child's work in Art. Students needing to catch up should check Microsoft Office 365 Teams for the assignments. Please send an email to me if help is needing logging on. Students will be challenged to study the life and works of artist Norman Rockwell for next week.
US History with Ms. Brauer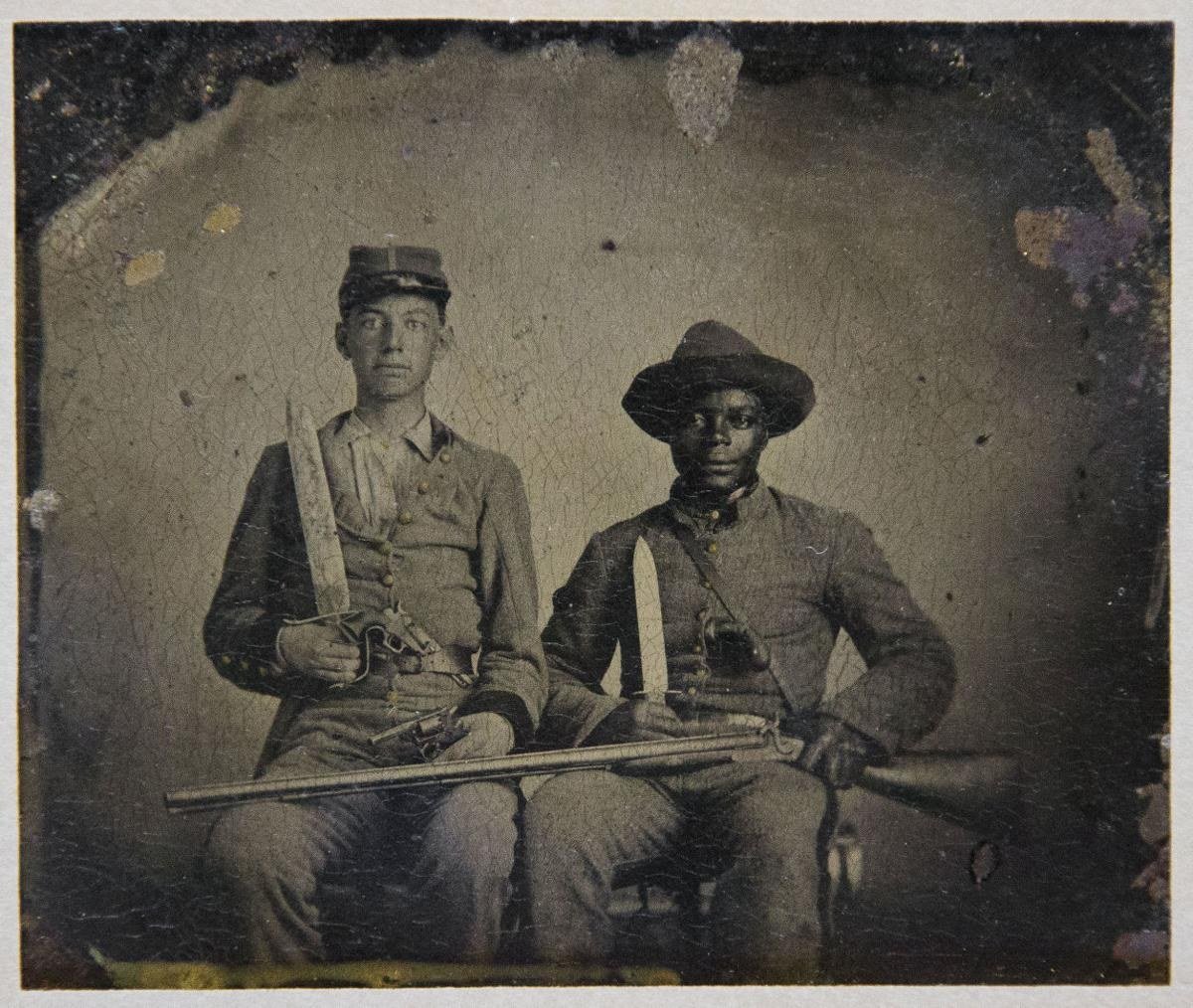 Our 10th grade historians are writing an essay that brings together two weeks of study on the series of events leading up to the Civil War. We'll be moving on now to study the war itself, and how a divided nation tried to rebuild.
Teacher Insights on Classes

Math and Science Go Online!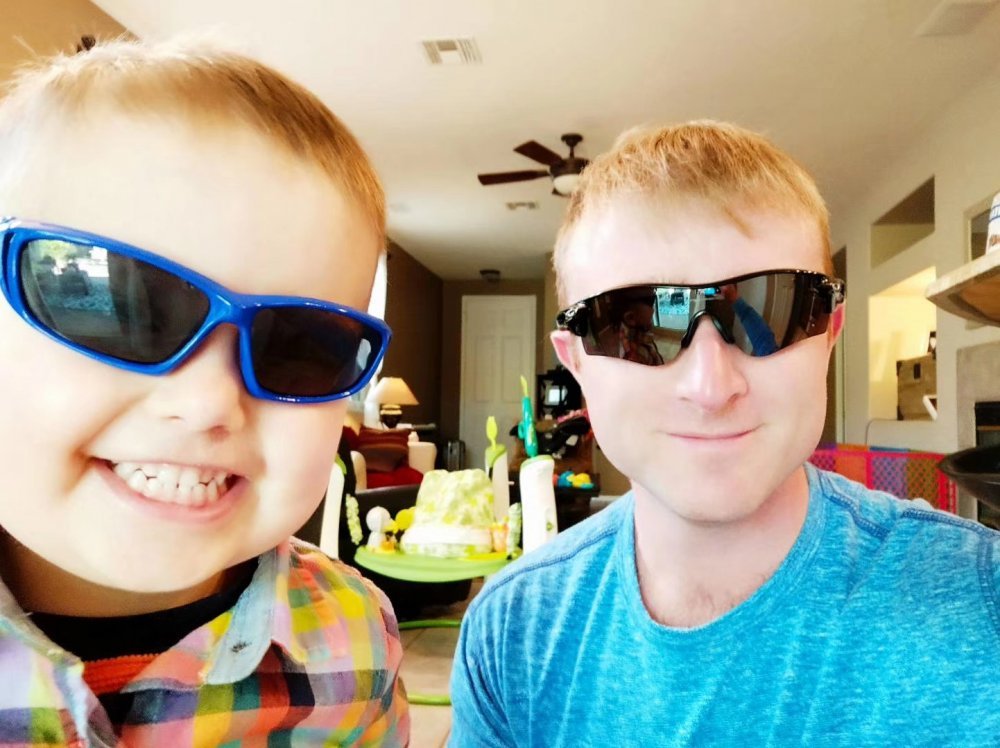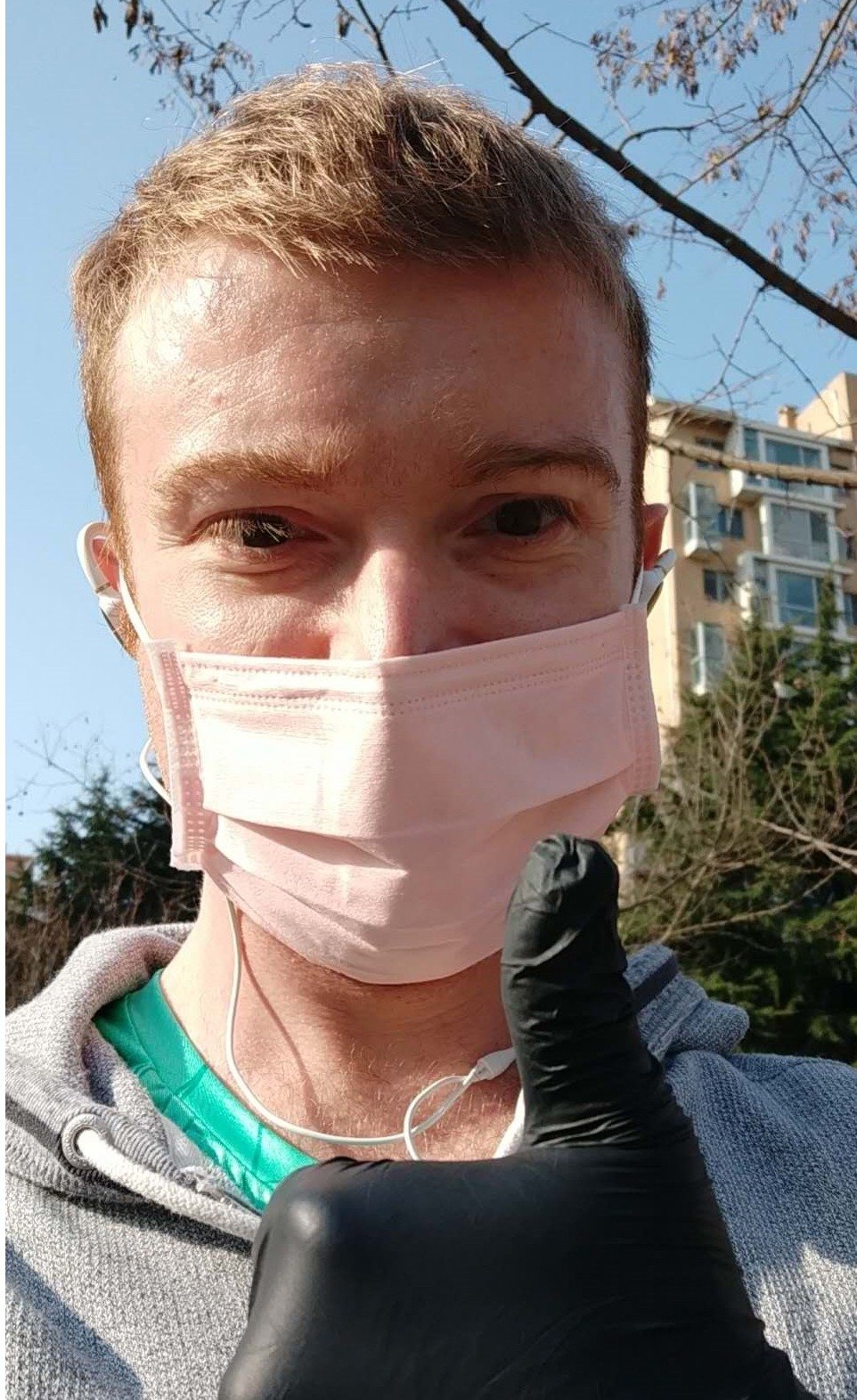 To say that we are living in challenging and uncertain times is perhaps a comical understatement, but what doesn't challenge us doesn't change us; our our maths and sciences classes have followed this adage.
Whereas last semester we were operating under more traditional modalities-the textbook and instruction being primary with web based interactives and videos thrown in for good measure-these interesting times have forced me to basically flip this on its head.
That is, we are operating more on a flipped classroom modality, where students watch tutorial videos and preview the content of the next day's lesson the night before, and do their homework in class. Under these conditions, students can work at their own pace and I play more of a guide on the side role as opposed to a sage on the stage.
Although this online format can be a bit like herding cats at times, it is a useful experience for both the students in terms of making them more independent learners and us teachers in terms of making us struggle in an unfamiliar environment, just as the students had to do when they first came to our school. Empathy can only strengthen the bonds between us.
I am continuing to move forward with the students one step at a time while we await our return to normalcy. I can only imagine that, once we do return safely, the students and the teachers will be all the better because of this experience.
All the best.
English with Ms. Roth
Challenges: It's really been difficult not to be able to sit down with students and use a piece of paper or the white board to make a diagram or explain a concept that they're having trouble understanding. And it's also difficult not to see their faces when I'm talking or writing, because it's more difficult to judge their level of understanding.
Successes: Many students are starting to write better because it is our main mode of communication. And we're all learning how to use new tools--the websites, the applications, and Zoom. We're getting better at communicating with each other as the weeks go on.

Ms.Brauer's History and World Geography Class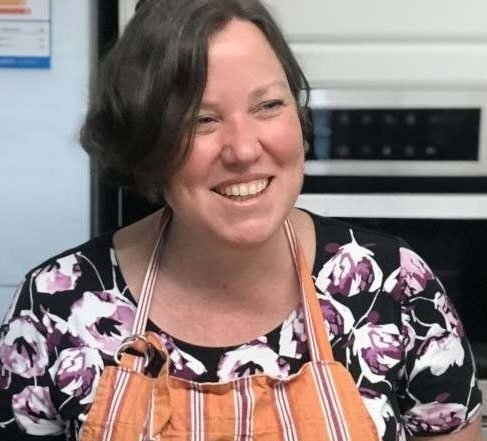 Our shift online may be temporary, but it's giving us the chance to teach our students online learning habits they'll continue using in college and beyond. Learning online definitely has its own challenges, but it also builds our skills in organization, time management, and self-motivation. I miss a lot of the hands-on activities and raucous discussions of our classroom, but I'm also seeing hard-working students continuing to tackle challenging reading, writing, and thinking opportunities, which is what we're all about.
Mrs. Hinman's Math Class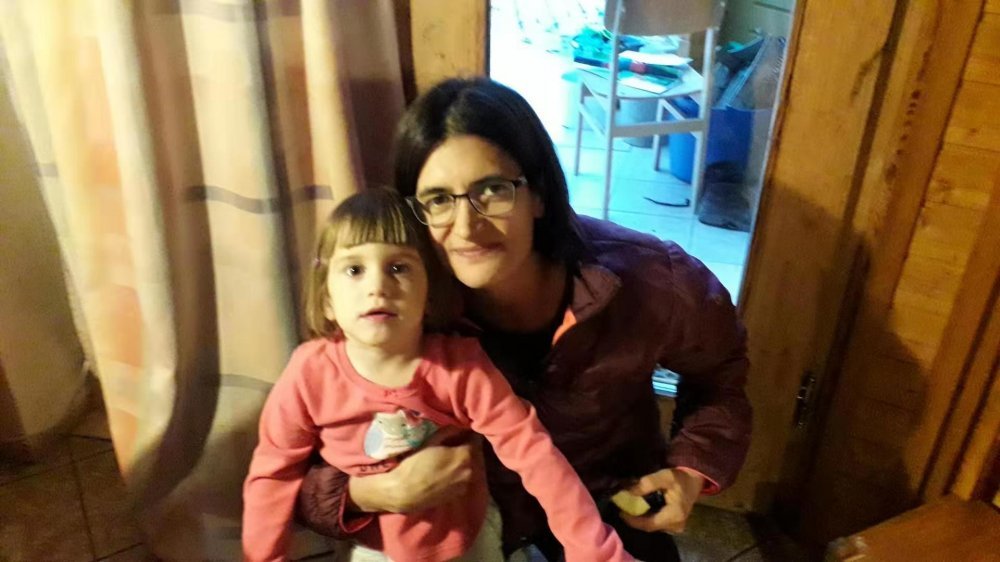 It was an easy conversion from classroom learning to distance learning for students in Advanced Algebra II. We already were using Moodle to run a flipped classroom. Students already knew how to access lessons and use many online resources. We have adapted our face to face classroom time with Microsoft Teams. Max and I work together for one hour one-on-one one Teams either chatting or with calls. Caleb, Zoey, and Rain send me questions when they have them. I believe that students, especially Rain, loves that they can learn when they want to rather than having a set schedule. I believe this experience has helped students take even more ownership of their learning. They are the drivers of their "learning bus" rather than waiting for me to drive them through their lessons.

We are always ready to help.
Baishan AWS
Qingdao, China
info@baishanaws.cn